Products Intended to Kill Fleas and Ticks Can Also Poison Pets and The People Who Handle Them

Jan. 11, 2012 - 'Spot-On' Flea and Tick Products - Alleged to Cause Serious Harm to Dogs and Cats - Prompt Ark Naturals CEO to Suggest Pet Owners Consider Natural Botanical Alternative to Chemical Pesticides to Control Fleas & Ticks - Class Action Suits Increase as More than 75,000 Complaints of Pet Injury and Death Reported to EPA

A variety of common flea and tick products contain chemicals called organophosphate insecticides (OPs) and carbamates, both of which have been linked to brain damage, endocrine system problems and certain kinds of cancer. An overdose can kill people and pets. Even with normal use, organophosphate products can pose a serious health risk. Each year, Americans purchase and apply to their pets a vast array of toxic chemicals intended to kill fleas and ticks. These include collars, sprays, dusts and more. Other pet owners take their pets to veterinarians to be dipped in chemicals. Many consumers probably assume that the products they and their vets use have been subjected to rigorous testing, and must, by virtue of their very ubiquity, be safe. After all, how could the government let deadly poisons be sold on grocery store shelves without applying stringent standards? Spot-On Pesticides such as Frontline, Zodiac, Defend, Bio Spot, ProMeris , Adams and Advantage trigger adverse reactions in dogs and cats, shorten life spans, cause terminal illness, and premature death. --- dangerous pet products

The active ingredients in these solutions include chemicals such as imidacloprid, fipronil, permethrin, methoprene, and pyriproxyfen, all of which have caused serious health problems in animals in laboratories.2 Even some of the inert ingredients can be hazardous to your animal companion's health. Other forms of flea control—powders, collars, and sprays—are no less dangerous to you or your companion animals. Labels may warn not to get these substances on your skin, to wash your hands after applying it, and to keep it away from children, yet these chemicals are absorbed by your animal's skin. Immediate effects of pesticide overdose include vomiting, diarrhea, trembling, seizures, and respiratory problems. If your dog or cat shows any of these symptoms after the application of a pesticide, immediately wash the product off and seek veterinary care.

Heartbreaking testimonials: Frontline, Sergeant, Zodiac, ProMeris, Advantage and Hartz
Learn about 100% safe and effective natural flea (and other pest) control alternative ...
If the video just below does not show or play, please download the flash player
100% safe, all natural and organic pest control

EPA: "Flea, tick products may injure, kill pets" WASHINGTON March 24, 2010 - Products intended to treat cats and dogs for fleas and ticks kill hundreds of pets each year and injure tens of thousands, the Environmental Protection Agency said Wednesday as it outlined plans to make the products safer. The EPA said it will develop stricter testing and evaluation requirements for flea and tick treatments that are applied to a pet's skin. The agency also will begin reviewing labels to determine which ones need to say more clearly how to use the products. The EPA's effort follows increasing complaints from pet owners that the "spot-on" products have triggered reactions in dogs and cats, ranging from skin irritation to neurological problems to deaths. Cats and small dogs appear particularly vulnerable, the EPA said, especially when given products intended for larger animals. Watch the ABC news video

Get the full list of spot-on products under evaluation and other advice from the EPA on taking care of fleas and ticks. The NRDC has also published a pocket guide to flea and tick treatments, which provides the group's assessment of chemicals used in pet pest control products.
.
EPA Cautions Pet Owners Using Spot-on Flea and Tick Treatments for Pets Apr 17, 2009 – The US EPA (Environmental Protection Agency) and Health Canada have commenced investigations into the use of spot-on flea and tick treatments for pets. Both agencies have seen an increase in reported incidents using spot-on flea treatments that are causing considerable concern to pet owners. Adverse reactions have ranged from minor skin irritations to seizures. In a number of cases, spot-on flea treatments have proven fatal to pets. Watch the ABC news video
Important health effects research regarding common pesticides are reported in the medical journal summaries on your right. The majority of information was acquired by extensive research from the University of Florida and University of South Florida Medical Libraries.

Dangerous Products to Avoid - Pet owners should begin using safer products on their pets, avoiding organophosphate-based products. Specifically, consumers should avoid products that list chlorpyrifos, dichlorvos, phosmet, naled, tetrachlorvinphos, diazinon or malathion as active ingredients. Pet owners should also avoidcarbaryl and propoxur, fipronil (marketed as Frontline* or Topspot?) or imidacloprid (marketed as Advantage*). Learn more from the NRDC website...

Children's Risk of Acute Poisoning and Long-term Health Effects - Toxic Pet Products May Harm Both Pets and Humans

Video: dangerous pet products

Information compiled by Wayne Sinclair, M.D. (Board Certified Immunology) Richard Pressinger, M.Ed. research@chem-tox.com The information below provides solid evidence linking common pesticides to early onset of major human and animal health problems. Click on the links below to read...

Many and perhaps most Americans believe that commercially available pesticides, such as those found in pet products, are tightly regulated by the government. In fact, they are not. Not until the passage of a 1996 law focused on pesticides in food did the Environmental Protection Agency (EPA) begin examining the risks from pesticides in pet products in earnest. To this day, the EPA allows the manufacture and sale of pet products containing hazardous insecticides with little or no demonstration that a child's exposure to these ingredients would be safe. Just because these products are on store shelves does not mean they have been tested or can be presumed safe. The threat posed to humans and pets by the poisons in commonly available products is intolerable and unnecessary.

With that in mind, the Natural Resources Defense Council has called on retailers to remove organophosphate products from their shelves, and has called on the EPA to immediately ban the use of organophosphate and carbamate pet pesticides -- and to take steps to better inform veterinarians, pet owners and the general public about safer alternatives for the control of fleas and ticks on pets.

Detoxification Methods, Treatments and Products

---
Natural and Safe Pest Control: Juniperus Virginiana and Neem
100% all natural safe pest control products
Juniperus Virginiana, a redcedar specie of cypress family plant, is an incredibly effective natural insect repellent if formulated correctly. It has been used for thousands of years to repel insects. When delivered in small amounts the aroma will overwhelm most insects. The lingering aroma of Juniperus Virginiana Oil is a pheromone interruption agent that impairs the mental capacity of non-beneficial insects, it has no effect on beneficial insects such as lady bugs, honey bees, lizards, earth worms, butterflies, and toads. It is safe for large and small animals, people and children. This product was tested by Iowa State University at the request of the United States Department of Agriculture for the use of the United States Army in Iraq to eliminate the Desert Sand Flea problem that our troops are encountering, which chemical treatments were either ineffective or causing rashes.

The test results were astonishing - this redcedar oil product was RATED far superior to its chemical counterpart. These same products were tested and proven to not only kill Mosquito's, Flea's & Bed Bugs, but is one of the "ONLY KNOWN SUBSTANCES KNOWN TO MAN THAT WILL KILL THE FLEA, ITS EGGS AND LARVEA THE FIRST TIME" Not all Cedar Oil is created equal. This Cedar oil formulations come from the Juniperus Virginiana Cedars, grown in and around Texas, which mimick the Cedars of Lebenon. This Cedar Oil has been developed over the past 20 years for pest control on yards, people, animals and in homes.

Studies found Cedar Juniperus virginiana to be non-toxic- A juniper (Juniperus sp.) oil-based phytomedicine was tested for nephrotoxicity in Sprague–Dawley rats by oral administration of varying doses and was found to be non-toxic" Article from the Department of Biomedical Sciences, College of Veterinary Medicine, Oregon State University.

Extracting cedar oil from the Juniperus Virginiana is a very difficult and costly undertaking, as the plant (bush, tree) contains only 3% oil. Even with today's technology only 70% of this oil can be extracted. There are repellents containing cedar oil, unfortunately they lack the unique propiotary and breakthrough technology. Most nuisance insects, particularly mosquitoes and flea's, rely on a keen sense of smell to seek food and find a comfortable place to reproduce. This unique Cedar Oil penetrates the insects' breathing apparatus and confuses their sense of smell to the point that they will either leave the treated area to regain their equilibrium or become overwhelmed and die. The advancement of our micron-sized (nano) molecular formulation is also able to penetrate the eggs and larva to dehydrate and suffocate the next generation of insects without the use of toxic-chemicals. In fact it is one of the only known substances to man that will kill the eggs and larvae the first time.

Beneficial insects such as ladybugs and butterflies are not affected because they tend to rely on their sense of sight rather than smell. When an area is treated with the Juniperus Virginiana Cedar Oil formulation, non-beneficial insects have no choice but to retreat. The encapsulated formula is very slow to decompose, forming a barrier to prevent insect re-entry. The repelling effects remain long after the cedar scent is non-detectable to human senses.

EPA Cautions Pet Owners Using Spot-on Flea and Tick Treatments for Pets
The natural oil from cedar wood (Juniperus Virginiana) is safe for adults, elderly, children, infants, animals, puppies, kittens and our environment safe. The oil is steamed out of the cedar wood found on ranches from previous clearing operations for livestock grazing. There are no chemicals involved in the process. This refined cedar oil product have the authentic cedar fragrance, just as it is in nature. Juniperus Virginiana Cedar wood has been used for 1000's of years as one of mother nature's own insect repellents, Texas cattle fences are built with Juniperus cedar post which naturally resist decay and pest infestation for 50 years or more. The Cedars of Lebanon were used to build King Solomon's' Tomb. The Egyptians used papaya leaves soaked in cedar oil in the mummification of their dead. In the U.S. our pioneering forefathers used cedar sawdust on the floors of their cabins to rid them from countless pests. Native Americans would rub their bodies with cedar needles to prevent mosquitoes and other biting bugs from feasting on them. Educational Information: Juniperus Virginiana

Click on the links below to select 100% all natural safe products made with Juniperus Virginiana redcedar to protect from Fleas, Ticks, Mosquitos, Bed Bugs, Lice, Mites, Mange, Roaches, Ants and other parasites.
NOTE: I use Dr. Ben's personal insect repellent cedar oil which is fully *diluted* in a natural safe mineral solution and ready to use. For the first time in years, my dog hasn't bothered by fleas. In the Spring I spray him twice a week. In the Summer time I spray him everyday or even twice a day lightly for just 5 seconds. Fleas and many other insects won't come near that cedar. They also have a *concentrated* cedar oil product which requires to be diluted called Vet's Choice.

NOTE: A growing number of dogs and cats are experiencing skin problems with severe inflammation, especially on parts of their tails, the bottom of their paws, and the genitalia area, with obsessive licking and biting. Holistic veterinarians believe that these symptoms are the result of a compromised immune system due to over-vaccination, over-medicating, and nutritionally cause deficiencies. Dr. Blanco, D.V.M - "You take healthy animals and often very quickly after you vaccinate, you can see simple things like itching of the skin or excessive licking of the paws, sometimes even with no eruptions. We see a lot of epilepsy, often after a rabies vaccination. Or dogs or cats can become aggressive for several days. Frequently, you'll see urinary tract infections in cats, often within three months after their [annual] vaccination. If you step back, open your mind and heart, you'll start to see patterns of illness post-vaccination."
dangerous conventional pet products

Do you have a question or need assistance? Contact Shirley or call 323-522-4521 or 323-989-3372

Educational Information: Juniperus Virginiana, a redcedar specie of cypress family plant.
Neem Oil - Another a good Natural Pest Control

For thousands of years, the Indian people have appreciated the medicinal and insect-repellent properties of neem leaves and seeds. Neem extracts have been studied extensively by the U. S. Dept. of Agriculture, and have been developed into natural commercial pesticides which are safe for use on food crops Neem acts on insects by repelling them, by inhibiting feeding, and by disrupting their growth, metamorphosis and reproduction. Neem-based formulations do not usually kill insects directly, but they can alter their behavior in significant ways to reduce pest damage to crops, andreduce their reproductive potential. The seeds, bark and leaves of the neem plant also contain compounds with proven antiseptic, antiviral, antipyretic, anti-inflammatory, anti-ulcer and antifungal uses. Neem is one of the most powerful blood-purifiers and detoxifiers in Ayurvedic usage. Warning: be careful using neem oil or other essential oils on cats. They are very sensitive and may not tolerate these oils. Use of neem as a Biological Pest Control agent

I prefer using the "Dr. Ben's Juniperus Virginiana redcedar spray on my dog because I do not like the Neem oil odor and I find it too oily on my dog's coat.

Article from the Journal of Pesticide Reform: Managing Fleas Without Poisons from the Journal of Pesticide

dangerous pet products

Detoxification Methods, Treatments and Products for people and animals

Do you have a question about holistic animal health or need assistance? contact Shirley or call 323-522-4521 or 323-989-3372



---

Important health effects research that provides solid evidence linking common pesticides to early onset of major human and animal health problems. Common pesticides are reported in the medical journal summaries. The majority of information was acquired by extensive research from the University of Florida and University of South Florida Medical Libraries.

Health Hazards from Chemical Flea and Tick Products
Below are testimonials of the horrors of chemical flea control products: Frontline, Sergeant, Zodiac, ProMeris, Advantage, Hartz and FarnamIf you think you or your pet has been affected by a pet product containing pesticides, call your local poison control center if you need immediate help, and report the incident to the EPA's National Pesticide Telecommunications Network, at (800) 858-7378.

Sergeant's Pet Care Danger!
"I am writing in alarm and concern about the Sergeant's Pet Care products for cats that are being sold on the market. I recently used a brand new bottle of Sergeant's® Skip-Flea® & Tick Shampoo for Cats. Within about 11 hours of using it, my cat was having seizures, and then went into some sort of coma. Her pupils were so big that her eyes were completely black. I took her to the vet hospital where I learned that the shampoo contained this chemical called Permethrin. This is a known PESTICIDE that is lethal and toxic to cats. This isn't the first case the hospital has had of cats coming in affected by this. Nine hours after getting her to the hospital she died. My cat was perfectly healthy until this moment. I have contacted the company and they are not quite willing to cooperate. I am looking for help in bringing awareness to other pet owners about these harmful products. I've done a lot of research and I found out that these following products are also hurting and killing pets (cats and dogs). To read each story of what each animal went through is heartbreaking: Bio Spot, Advantage, Frontline, Sergeant's Nature's Guardian flea and tick products. I have emailed several people whose pets have died and become injured. There an amazing amount of people that need help. I've contacted the Department of Consumer Affairs and Department of Pesticide Regulation so far and have not gotten very far." Sara Paredesscr@aol.com Sacramento, CA:

"Sergeant's Gold Flea and Tick Squeeze-On for Dogs. I applied this product to my dog as directed, and within hours she was vomiting, foaming at the mouth, drooling and had no control of her legs. I was NOT happy with this product AT ALL. She now shows signs of a serious brain injury, she's now 3 & has reverted back to being a puppy. I absolutely WOULD NOT RECOMMEND this product to ANYONE !!! This was very scary for us and we don't want anyone else to go through it. We made a complaint to the Better Business Bureau and the Sergeant's Company." Larry larryevinger@ma.rr.com

Comfortis testimonial
Dr. Blake and his grandson, Dr. Christian, are up in arms about the "new" flea control, Comfortis (spinosad), the new chemical on the block made to look like the second coming for flea control, according to the manufacturer. This product is given orally once per month and starts killing fleas 30 minutes after ingestion. That means it is absorbed into the blood of your pet rapidly and eaten by the flea, which dies almost instantly. The main side effects are: vomiting, decreased appetite, lethargy, diarrhea, coughing, excessive water intake, vocalization, increased appetite, Erythema, hyperactivity and excessive salivation. Did you know that fleas, ticks and other nasty pests that seem to plague modern day pets won't be attracted to your pet IF they have a strong immune system? because of all the overvaccinating, processed foods they are fed, and these so-called "prevention" meds.! Fed a raw meaty bone diet to your dogs and cats, and stop all these unnecessary vaccines and see how the fleas flee, and the ticks take off and…well you get the picture. more...

100% safe and effective natural flea (and other pest) control alternative

Hartz Flea and Tick Productstestimonial
The principal ingredient in Hartz brand Flea and Tick products for cats is a 40-year-old chemical pesticide called Phenothrin. Although long since banned for use as a lawn pesticide, due its toxicity, Phenothrin constitutes over 85% of the total ingredients in Hartz Advanced Care Plus topical flea and tick drops for cats. The EPA has been reviewing pesticide risks in pet products only since 1996, and because the agency is backlogged, many pet products containing potentially harmful pesticides still make their way onto store shelves. Despite multitudes of well-documented cases of Hartz Flea and Tick Products causing injury and death to many innocent pets, Hartz Mountain Corp. continues to deny any wrongdoing and insists that its products are safe. Evidence against the safety of Hartz Flea and Tick products continues to grow rapidly. TV news channels have ran numerous reports on the problem and a class action suit has been filed against Hartz Mountain Corp. by the law firm of Faruqi and Faruqi, LLP and Squitieri and Fearon, LLP. However, these deadly products are still being sold in stores across the nation and remain well within the reach of unsuspecting consumers who are unwittingly putting their beloved pets into harm's way.

"My dog who was three- was murdered by Hartz flea products. We put on him and the next day he was sick and vomited evrywhere, we rushed him to the vet, were testing showed he had acute-renal-failure. The night before Sky was running,playing, wagging, the next day he was dying. Sky could not pee,drink, or eat. Sky could not even walk. He was put down in our arms October 2, 2005. It is unfair. Our stores only sell Hartz products. Please pass my story on. Thank you!" Amber from Maryland lilangels0987654@aol.com read the other horror stories about Hartz's flea products

Frontline testimonial
"The day that ur 8 year old Tibetan Spaniel received the frontline plus on his back, he seem very unhappy, like he knew he had received something bad for him. The following days he refused to walk - he had to be carried to his favorite tree. He was extremely lethargic. He only moved to eat and drink. He seemed depressed - he did not wag his tail, or show any affection as he usually does. IT was as if his personality was changed - he became a depressed, sad dog. In the last two weeks (after 3 weeks of this) he started to 'improve' and while he started scratching a bit more as the flea poison wore off, he started seeming to feeel better, to walk, to 'smile', to be happy to see his dog friends on the street. He now seems just about fine - although still not walking quite as much as he was 5 weeks ago before the frontline" Lily lily0278@gmail.com

dangerous pet products

100% safe and effective natural flea (and other pest) control alternative

Detoxification Methods, Treatments and Products for people and animals

Farnam Bio Spot Flea and Tick Control testimonial

"One day while shopping, we cameacross an over-the-counter product, called Bio Spot Flea and Tick Control (by Farnam Pet Products). It looked similar to the Frontline product, but it was much cheaper, so we decided to try it. The Bio Spot seemed to work just as well as Frontline, so we used it again six weeks later. An hour after applying the Bio Spot, we found Hamish thrashing about on the ground. His body was completely stiff. His head was raised in the air, and his jaws were opened wide. A thick foamy saliva was spewing from his mouth. Horrified, I tried to determine if something was stuck in his throat. His windpipe was clear, but he was not breathing. His eyes began to roll back in his head. He was dying and we did not know what to do to save him! We made a desperate call to our veterinarian .... more about Farnam's Bio Spot Flea and Tick Almost Killed our Dog --- Here are some of the e-mail messages that I have received from others whose dogs and cats have experienced adverse reactions to flea control products. (after clicking on a date message board, scroll down a little to view the message)

100% safe and effective natural flea (and other pest) control alternative

ProMeris flea control for dogs and cats testimonial
Name: M.Elena Piccirillo
Email: dar2dream @ live.com
Location: Live Oak, FL, United States

I wanted to share Preston's story with you. Below is a letter/email I began mailing and posting to alert the public of the harm ProMeris caused to my beloved feline companion of 4 years. The emotional distress his sudden and preventable passing has caused to me - heartrending. As I am left with nothing, but a costly veterinary bill.

WARNING dated 6/2/2010: In Memory Of My Precious Preston.

I wish I would have goggled and read through the numerous post, emails, blogs, and websites that warned about the danger to using ProMeris before applying it to my sweet boy. Not to mention, the recent EPA reports I've since read, and the recent conversation I had with NPIC. I can assure you that this is not an urban legend - as I have lived through it.

I applied ProMeris to my four year old domestic black and white male cat Preston on Friday, May 29, 2010. On June 1, 2010 I had to put him to sleep due to kidney failure. Although, his vet couldn't say for that it was the ProMeris. She did say that some poison/toxin caused the failure. Preston was a healthy and happy cat until I applied this product. Now after a four day stay in the hospital he is no longer with me. His vet's attempts to flush his system with fluid therapy and antibiotics in hopes of restoring normal kidney functioning couldn't undo the damage. Why is this product still on the market! This product is extremely dangerous and should be removed until its safety can be guaranteed.

I have called and sent several letters to the Fort Dodge (Wyeth) - Pfizer and was told that Dr. Beres was assigned to look into the matter. I spoke with Dr. Laura Beres on June 15, 2010. Case number: 2010 - US - 20833, and was thanked for bringing the matter to their attention. No apology was given and a flat out refusal, to at the very least, reimburse me for the vet bill.

Heartbroken in Florida, Ms.M.Elena Piccirillo

Zodiac flea control testimonial
" We have just lost 2 cats because of Zodiac flea trol drops. They died one after another , 2 healthy pets, we used this Zodiac drops for about 2 moths as instructed on the package. The vet said it went through the skin and damaged the liver. We will e-mail the company as well." Andrei in Canada : andreikraev@yahoo.ca -- Other testimonials about Zodiac and Bio-spot dangerous pet products:

"I shampooed my dog with Zodiac Flea and Tick Shampoo on sunday the 20th. The dog seems to be fine but I have extreme pain in the hand I used to rub the shampoo in. It took me a few days to realize what had happened. The pain starts in my fingers and goes all the way to my shoulder. Unless you like pain or want to kill your pet, DO NOT USE THIS SHAMPOO! " Carol Dunn lcd @ briskweb.net Other testimonials about Zodiac and Bio-spot dangerous pet products:

100% safe and effective natural flea (and other pest) control alternative
Detoxification Methods, Treatments and Products for people and animals
Watch the video: dangerous pet products


Advantage Flea product testimonial

Used Advantage on my cat and she's sick - I used the usual Advantage for cats on my Harley, and it was even one third the dose, because I use one vial on 3 cats. She was sick by that evening, wouldn't eat, acted like she was barfing even if she drank water. She soon quit eating at all, and for 3 days it was touch and go. Luckily she is chubby, so she had some fat on her to live off of. I spent 180$ in tests at the vet, and they hydrated her, and sent her home with no answers. She hadnt pottied or eaten for 3 days. She looked horrible. I managed to find some soft treats by a natural cat food company that she finally ate one a few days ago. On the 5th day she ate a few more. I really think they saved her life. She finally drank a little water on the 6th day and eats a few bites of food here and there. She still is in the same spot, sleeps all day and rarely moves. I can tell she still doesnt feel well. But at least she is eating. Very little pottying at all. Vet says its very rare if it was the drops. I know it was. She might have licked them to much somehow... I have no idea. Just telling you to be careful She is 9 years old. I have used the drops for years, and always noticed they act so tired for a day or so after I use them. We never know, for sure how safe these things are, but if it kills fleas, it might become harmful if they are too young or too old."
Mary Ann lost her beloved bearded collie 'Kaimen' as a result of using Advantage Flea Drops. "Advantage flea drops were recomended by my veteranarian to control Kaimens flea problems. The drops were placed on the back of his head in the nape of the neck. After using Advantage for 13 months a growth the size of a golf ball emerged in that very same spot where the Advantage flea drop were placed. The growth was made of a grey colored flesh with a putrid odor. A purulent putrid liquid oozed out of it. Kaimen was taking to the vet, where I learned more about the growth and just how deadly Advantage is to our pets. The pesticide that is used in Advantage is called lmidacloprid and should NOT be absorbed through the skin. I learned that dogs and rats who were used to test this pesticide developped thyroid cancer and it affected their appetite. My dog Kaimen died at the age of two as a resuslt of using Advantage which caused a tumerous cancer to develop in his neck and which metastasized in his brain. I sent Bayer, the maker of Advantage, a letter with a return receipt but they never bothered to reply to my letter.

100% safe and effective natural flea (and other pest) control alternative


Hartz Mountain Company is currently manufacturing and distributing a pet product specifically intended for cats that is highly toxic and dangerous. Following is a detailed explanation of events that have prompted my recommendation that this product (Hartz Advanced Care Brand Flea and Tick Drops for Cats Weighing Over 10 Lbs.) be recalled immediately, and extensively investigated by the Environmental Protection Agency (EPA)." learn more

What to do if your animal has been poisoned by toxic products? Veterinarians and animal guardians use homeopathy, Transfer Factor, and Dr. Miller's Detox Tea to help boost the immune system and remove the poison. Listing of homeopathic veterinarians. Read the testimonials of amazing animal health improvements and cures of cancer and other chronic diseases entirely with natural alternative health care

Dr. Will Falconer, DVM - "Most of the chronic diseases we commonly see in animals (and humans) have an immune basis, e.g. diabetes, allergies, asthma, thyroid disease, inflammatory bowel diseases, repeated ear infections, cancer, etc. While they can be cured through the careful use of homeopathy, the road to cure can be a long one -- often years if the animal has had years of disease. Transfer factors can significantly shorten the course, by giving a much needed balancing effect to the immune system. If the immune system is overactive as in allergies, ear infections, asthma, diabetes, or hypothyroidism, transfer factors can balance this overactivity so the system is not attacking its own organs, overreacting to things that shouldn't be perceived as a threat. If, conversely, the immune system is under-active as in mange, parasites, viral infections, or cancer, transfer factors can clearly stimulate it to better meet the challenges it needs to be alert to."

Dr. Charles Loops D.V.M - "After 10 years of traditional veterinary practice I became tired of having no treatment for chronic disease, incurable conditions, and a plethora of allergic maladies which seem to plague all veterinary practices. I was frustrated with giving animals cortisone because I had no other solutions, or using antibiotics for infections which I knew were of viral origin. At this time I had some chronic health problems, which had been unresolvable allopathically, but they responded to natural treatment"

dangerous pet products

Detoxification Methods, Treatments and Products for people and animals

Do you have a question about holistic animal health or need assistance? contact Shirley or call 323-522-4521 or 323-989-3372
Click on the links below to read the

of Animal Health Recovery
Shawn Messonnier DVM - "The Allergy Solution for Dogs provides owners with honest and objective information they can use to help plan a holistic treatment approach to dealing with their pets' allergies. Nothing bizarre or strange, simply proven treatments that I have used on thousands of pets in my years in private practice. Each day I help pets with allergies get off of steroids and help them live longer, itch-free lives" Natural treatment for flea bites, allergies and hotspots: a drugless approach
Most Popular Natural Pet Products...



---

Children Risk Acute Poisoning and Long-term Health Effects from Toxic Flea and Tick Products

Though EPA's assessments of the risks from OPs in pet products are new, EPA has long identified OPs generally as being among the pesticides posing the highest risks to human health. Workers exposed to these chemicals, for example, have experienced visual problems, slowed thinking, and memory deficits. In truth, however, the principal risk for humans is likely to the brain and nervous system of young children and fetuses, because their systems are still developing when they are exposed to OPs. The risks come in two forms: risks from poisoning, and risks from long-term effects on the brain and nervous system.

In particular, pregnant women and families with children should stop using organophosphate- or carbamate-based products immediately. Finally, children should never be allowed to apply flea shampoos, dusts, dips, etc. containing organophosphates or carbamates to their pets. The unfortunate truth is that the EPA has overlooked and underestimated the particular risks to children when evaluating the safety of these products for home use.

* Children's Risk of Acute Poisoning. OPs are considered the most dangerous pesticides for acute poisoning, particularly for children younger than six. Among incidents reported to poison control centers, children exposed to OPs were three times more likely to be hospitalized, five times more likely to be admitted to a critical care unit, and four times more likely to die, suffer life threatening illness, or develop a permanent disability, than were children who had been exposed to other types of pesticides.

* Children's Long-term Health Effects. A child's developing brain and nervous system are particularly vulnerable to the toxic effects of OPs because these systems are not fully developed at birth and must continue to form during early childhood. Brain development requires certain cells to first grow, then migrate within the brain, and then connect with one another. Chemicals such as OPs can interrupt and have irreversible effects on this development. Studies have also shown that children exposed to OPs may face increased risks for such later-in-life problems as cancer and Parkinson's disease. A recent epidemiological study, for example, showed that people with any history of in-home exposure to insecticides, like OPs, can more than double the risk of Parkinson's later in life. In addition, four OPs used in pet products increase cancers in laboratory animals, and therefore may cause cancer in humans. One epidemiological study that looked, among other things, at pregnant women who had been exposed to flea and tick products, found that their children were 250 percent more likely than those in a control group to be diagnosed with brain cancer before their fifth birthday.

Of course, it is not only children who are at risk. Pets and pet workers are vulnerable as well.

* Pet Poisonings. In recent years, hundreds, if not thousands, of pets have been poisoned by pesticide products specifically designed for use on pets. Products containing OPs are among the worst culprits. EPA finds that these pet products are frequently misused and that such misuse should be anticipated by manufacturers. Cats are particularly vulnerable, since they often lack key enzymes for metabolizing or detoxifying OPs. As with children, a cat's small size and unique behavior -- in this case, grooming -- work against them as well, making them particularly vulnerable to OP poisoning.

* Pet Worker Poisonings. Over a recent four-period, at least 26 adults working with pesticide pet dips were poisoned. Nearly half of these cases involved the OP, phosmet. Moreover, a survey of nearly 700 adults who worked with flea control products found that these workers were two-and-a-half times more likely to have health problems than workers not exposed to such products. The complaints included statistically significant increases in blurred vision, skin flushing and asthma.

Government regulation of these products has been sketchy, and testing of their impact in the home has been inadequate. The result is that many of the products sold by the millions in grocery, drug and pet supply stores, even when applied as instructed on the box, can cause serious health consequences to pets and humans. more

Insecticides Associated with Bladder Cancer in Dogs - A statistically significant association between exposure to topical flea and tick dips, and the occurrence of bladder cancer in dogs has been found. The risk of bladder cancer was increased further in dogs living in proximity to areas sprayed regularly with insecticides for mosquitoes. An increased rate of bladder cancer in humans has recently been reported (Journal of Toxicology and Environmental Health, 1989(28): 407-414). more

Insecticides and Feline hyperthyroidism - Since the early 1980s, increasing numbers of cats have been found with hyperthyroidism, enlarged thyroid glands and high levels of thyroid hormone in the blood. Cats which were regularly treated with flea powders and sprays, and were also exposed to lawn pesticides, have been found more likely to have hyperthyroidism. A higher level of canned cat food in the diet was also an increased risk factor (Preventive Veterinary Medicine, 1988(6): 295-309). Thyroid enlargement has been seen in Great Lakes fish and in rodents fed on these fish. This has been attributed to pesticides and other contaminants in the lake water (Advances in Modern Toxicology, 1992(XXl): 129-145). more

Pets as Sentinels of Pesticide Toxicity
Rachel Carson described the detrimental effects of pesticides on animals including robins, caddis fly larvae, quail, salmon, and cats. Silent Spring shows clearly how deeply caring and fiercely protective Rachel Carson was of wildlife. Her concern extended to pet animals as well. Pesticide residues in our food and in the environment reflect years of chemical production and use. We face the continuing problems of the toxic by-products of manufacturing, runoff from outdoor applications, ground water contamination, and finally disposal of unused material as hazardous waste. Pesticides are used in virtually all public buildings, golf courses, schools, restaurants, hotels, hospitals and private homes as well as in agriculture and forestry. Rachel Carson's Silent Spring warned us of the threats to life attending widespread use of chemical pesticides. As a result of her effort the EPA was founded in 1970 and DDT was banned in 1972.

100% Safe Natural Organic Flea and Tick control for all animals

According to Dr. Brooks, even though the cat or kitten does not have the OTC flea control product directly applied to it, the cat or kitten may still become ill through indirect exposure if it is applied to a dog in the household, household furnishings, bedding, etc.. Also, many OTC dog flea control products are not only toxic to cats, but dogs as well.

Dr. Brandon Brooks, DVM - "Many (if not most) Over The Counter (OTC) or non-prescription flea control products are very toxic to cats and kittens- especially the ones only approved for use in dogs. Many people mistakenly buy these for their pet (it's not always their fault, the companies that make them want you to buy it, they don't really care about the dangers involved) so it pays to be extra careful when buying flea control products." Our animals are sicker than ever. Veterinarians have never seen such an increase in the rate of liver disease, nervous system disorders, cancers, diabetes, renal failure and other diseases. Our animals are being routinely poisoned with pet food and pet medicine. Popular anti-flea and anti-tick medications are extremely toxic to the liver.

The Poison Necklace A Pesticide collar is nothing but a poison necklace around your pet's head. It emits a constant toxic cloud that your pet inhales, and so do you, every time you hug your pet. What about those insecticidal flea and tick shampoos and powders, sprays and dips? Labels warn you not to get any on your skin, use rubber gloves and wash your hands! Yet, they are rubbed into your pet's skin and then are licked by your pet! Signs of pesticide overdose in your pet can include vomiting, diarrhea, trembling, seizures and respiratory problems. Flea Collars: The Cancer Prevention Coalition (CPC), which informs the public about preventable exposures to carcinogens, list many brand-name products as containing either carcinogens or neurotoxins, or both. Avoid flea collars by Longlife, Hartz, Pet Agree, Sergeant's and Zodiac. Flea and tick dips, sprays, powders, foggers and bombs: click the headline and scroll down the new page to learn more about how to control fleas without resorting to chemicals.

Detoxification Methods, Treatments and Products for people and animals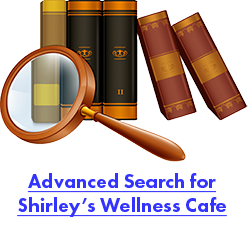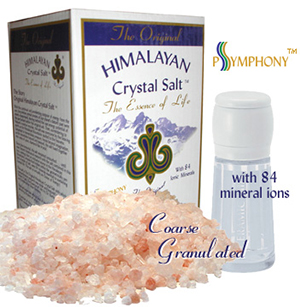 Quality Himilayan Crystal Salt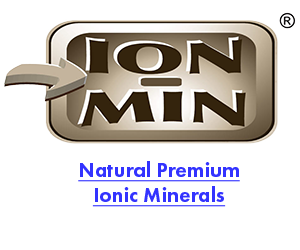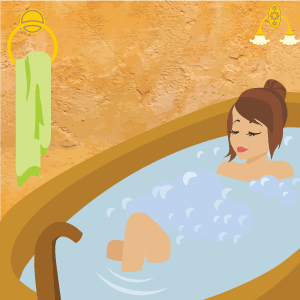 Naturally Detox with TerraBathe
100% Montmorillonite Premium Clay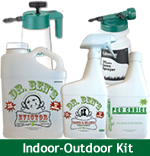 100% all natural safe pest control products


Doctors and parents expose how vaccines are crippling our children.
Dr. David Ayoub, M.D. lectures on Vaccines, Mercury, Autism and other disease


Shop for all natural, non-toxic, safe products for your pet's health and well being.

Natural Animal Health Overview of Natural, Holistic Veterinary Medicine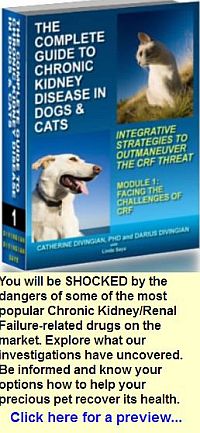 Pet deaths prompt recall of pet food The number of cases of kidney failure among dogs and cats that ate poisoned pet food could total in the tens of thousands says Dr. Paul Pion, president of the Veterinary Information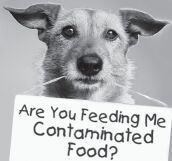 Network. More accounts of stricken pets had been coming in since the numbers were tallied over the weekend. He said the final number for pets suffering from kidney failure could be in the tens of thousands. Shop for Safe, All Natural Human Ingredients Healthy Pet Food

Irradiated pet food endangering pets health, killing pets The Australian government in late May ordered an immediate stop to sterilizing cat food via irradiation after reviewing scientific studies pointing to food irradiation as the culprit behind illnesses characterized by ataxia or paralysis of the limbs The U.S. Food and Drug Administration (FDA) also allows animal feed, including pet food and treats, to be irradiated. Make your voice heard! Click here to send the FDA a message
Detoxification for Optimum Health
Pollution Rankings American citizens have a right to know what toxic chemicals are being released into their communities. Scorecard ranks geographic areas or pollution sources by health risks, pollutant exposures or toxic chemical releases

Pet deaths prompt recall of pet food The number of cases of kidney failure among dogs and cats that ate poisoned pet food could total in the tens of thousands says Dr. Paul Pion, president of the Veterinary Information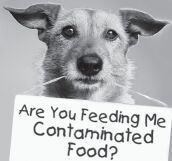 Network. More accounts of stricken pets had been coming in since the numbers were tallied over the weekend. He said the final number for pets suffering from kidney failure could be in the tens of thousands. Shop for Safe, All Natural Human Ingredients Healthy Pet Food
Natural Treatment of Pet Kidney Disease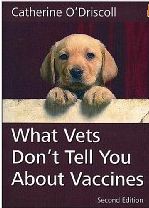 Dr. Blanco D.V.M "You take healthy animals and often very quickly after you vaccinate, you can see simple things like itching of the skin or excessive licking of the paws, sometimes even with no eruptions and licking of the air. We see a lot of epilepsy, often after a rabies vaccination. Or dogs or cats can become aggressive for several days. Frequently you'll see urinary tract infections in cats, often within three months after their [annual] vaccination. If you step back, open your mind and heart, you'll start to see patterns of illness post-vaccination." learn more


Do you have a question about holistic animal health or need assistance? Barbara is an animal lover and wellness coach who donates her time to help visitors of Shirley's Wellness Cafe website. She'll be happy to answer your question and offers guidance. 970 264 0882 (CO). You may also contact Shirley or call 323-522-4521 or 323-989-3372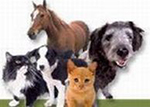 Dr. Steven Slagle, DVM - "Transfer factors have turned out to be the most effective and versatile products I have ever used in my 32-year veterinary practice. A cat with leukemia, an oral tumor, and posterior paralysis due to a spinal tumor, was very ill and emaciated. One month after transfer factors there was some regression of the oral tumor, restored appetite with some weight gain, and increased sociability. Five months later, she continues to improve, regaining normal weight, 80% regression of her oral tumor, and regaining use of hind legs and tail." more
Dogs love the VelociTea too!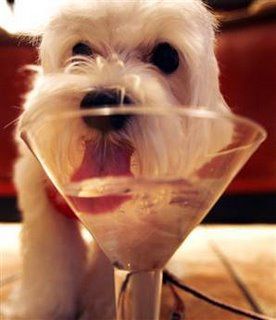 Dogs enjoy drinking the VelociTea Detox Tea because it helps improve their digestion, thus eliminate bad breath and body odors. The tea also helps flush toxins and assists in cleansing waste and compacted fecal matter from the colon.
Stem cell nutrition in pets and horse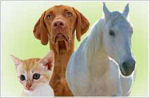 The first natural plant-based stem cell enhancers have shown to trigger the release of millions of adult stem cells from the bone marrow very quickly. These stem cells can then migrate and attach to any cells, tissue, bone, muscle, cartilage, organ anywhere in the body needing repair. Learn more

Natural Methods For Equine Health Horses, just like any other animal benefit from natural veterinary care and prevention.

Dr. Jerry Tennant, M.D. says that marine phytoplankton contains almost everything one needs to sustain life and to restore health by providing the raw materials to make new cells that function normally. Learn how phytoplankton saved a dog's Life



Natural Animal Health category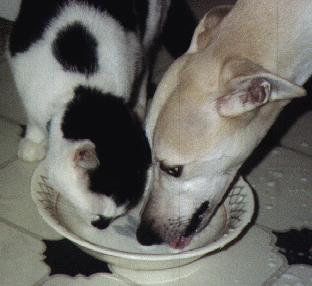 Natural dog and cat food Quality pet food with only natural, wholesome ingredients and nutrient dense with vitamins, minerals, fats and fatty acids which are essential for the optimal health of your dog or cat. learn more

Home cleaning products safe for the family, pets and environment!. Hundreds of toxic chemicals are used common household products.You may have safety latches on your kitchen cabinets to protect young children from swallowing the cleansers. Your pets may run on your freshly mopped floor and then lick their paws. Learn about safe cleaning products



Heart warming testimonials People share their success of healing their animals without drugs, surgery or radiation.