In 1982 my doctor told me that I had to have a mastectomy because my body was no longer responding to medication. But I was determined to not let them cut off my breast. I had had enough of orthodox medicine; I knew I had to change direction to improve my overall health and vitality.

I visited a naturopathic doctor who was also a homeopath. He explained to me that the combination of an unhealthy diet and the huge number of prescription and over the counter medications I had taken for years had caused toxins to accumulate in my blood, lymph, and tissues, resulting in toxemia. These toxins contributed greatly to my weak immune system and rendered me more susceptible to stress, fatigue, and chronic disease. He prescribed a homeopathic remedy and insisted that I had to radically change my diet if there was any hope for improving my miserable health. Treatment and Prevention of Disease with Homeopathy

The road to recovery

The naturopath/homeopath made me switch my diet from SAD (an acronym for "Standard American Diet") to a wholesome diet of fresh, organically grown fruits, vegetables, and nuts, mostly in their raw form. I totally eliminated from my diet the starchy stuff like grains, rice, pasta, and bread as well as meat and dairy products. This radical change of diet was very hard because I was so adicted to these foods and I was always hungry. In time I learned to prepare delicious and nutritious meals made entirely of RAW foods and I never felt deprived or hungry (more about raw food recipes) I then began homeopathic treatment.

The results of the diet change and homeopathic treatment were dramatic. In 6 weeks, the lumps in my breast were completely gone. (cause/prevention/natural cures of breast cancer). In 12 weeks I had lost 60 pounds effortlessly (and never had to struggle again to keep my weight down) and my energy level and stamina improved dramatically. I was able to function better overall. I became calmer, centered and focused, and generally I felt happier. My overall resistance to infections became excellent, and I'm proud to say that in the past 20 years I have not had a cold, flu, ear, throat, sinus or breast infection or any other infections. I was amazed that even my debilitating back pains responded to the homeopathic treatment and the change of diet.

Years later, after I had fully recovered my health, I reintroduced very small amounts of animal products into my diet. I do my best to always eat foods in their natural raw form. I do cook certain food (string beans, cauliflower etc) which I steam lightly or stir-fry briefly, leaving them still crunchy on the inside. One of my favored lightly cooked but highly nutritious food is the sprouted mung bean pancake. When I eat animal products, I try to always eat it in a raw form: smoked or salt-cured meats or fishes, raw or soft egg yolks, and raw butter and cheese made from unpasteurized cow or goat milk from organic farms. (Why I leave the highly refined, rapidly absorbable carbohydrates alone, and I mean cane and beet sugar in all forms and guises, all cereal flours which means breads, pies, cakes, spaghetti, macaroni, etc., all refined cereal products such as cold and hot breakfast cereals, the quickly absorbable carbohydrate vegetables, potatoes, corn, and rice, and all sweet soft drinks.) step by step what I do everyday to detoxify my blood and to maintain optimum health and vitality

If I overeat on fish, meat or dairy foods, or if I eat the wrong foods like starch, or cooked food, I suffer the consequences fairly rapidly in the form of clogged sinuses, nasal discharges, poor sleep, nervousness, irritability, low energy, dull skin and hair and poor sleep. To me, that punishment is not worth the brief moment of pleasure for my taste buds. Over the years, my health and resistance to disease continued to improve and in time I also experienced a complete recovery from my life long chronic eczema and from the devastating side effects of the steroid's immune suppressive effects.

I also learned that healthy oils such as flaxseed oil, olive oil, grapeseed oil, coconut oil and raw butter can help control my weight and greatly improve my health overall. (Fats that Heal --- Bad Cholesterol: A Myth and a Fraud! --- The Right Fats Can Make You Thin for Life --- Engineered Fats and Oils and The Degenerative Disease Epidemic)

I was so impressed with the improvement of my overall health that in the privacy of my home I began to study Homeopathy, Herbs and Uropathy (urine therapy). I read hundreds of medical case histories of "miraculous" cures after patients switched from allopathic medicine to a holistic health programs which include improving their diet with living (raw) foods and Natural Hygiene lifestyle. Years later I discovered the amazing healing power of glutathion, therapeutic clays, fulvic minerals and shilajit, Himalayan crystal salt, (Learn why common table salt is toxic.), marine phytoplankton, wheatgrass juice, tonic herbal extracts, herbal teas, and the unique immune support of Transfer Factor. Daily hour walks, slow deep breathing, and soaking in sun rays for an hour a day played also played a big role in my health recovery and continue to be part of my daily health regiment. Learn about the Healing Power of Sunlight and Vitamin D

I never microwave anything and I never use the following in my diet: margarine, sugar-free-products, canola oil, and soy products. learn why

I learned to care for myself, my family and my pets with homeopathy and herbal remedies instead of rushing off for a consultation with an MD or a veterinarian for minor injuries or sickness, knowing that the MD or veterinarian would probably just push antibiotics, anti-inflammatory drugs, or expensive medical tests. I cured my lifelong chronic eczema on my own with natural means and my skin now has never looked more beautiful and youthful.

Occasionally, if needed, I would also get acupuncture or chiropractic treatments with fantastic results. For example, in the mid nineties, I came down with the shingles, a very painful nerve disease with skin eruption which can leave a person debilitated and in excruciating pain for the rest of his/her life. I didn't see a physician, a dermatologist or a neurologist. Instead, I took mega doses of vitamin B complex and other vitamins, homeopathic remedies and herbal extracts, and went to see my Chinese acupuncturist. Within a week all pain and symptoms of the disease had vanished. (my testimonial about healing shingles)

Dealing with Stress, anxiety, and sleeplessness I have experienced that I can better deal with stress and anxiety when I take supplements to optimize my glutathione level. Also, whether I want to experience more restful sleep, clear my head of mental clutter and stress, or enter a heightened zone of problem solving acuity, I listen to a powerful acoustic therapy sessions that can helps me shift my mind to a peaceful, relaxed state to calm my mind and relax my body. For millennia, healers and shamans have used the power of rhythm to calm the mind, improve well-being, and open doors to heightened states of creativity and awareness. CDs available at amazon.com or for digital download visit the Sounds True website. I'm a firm believer of the Mind Body Spirit Connection and Miraculous Healing

Breast tumor - On August 6, 1999, I discovered a non-painful lump in my right nipple the size of an olive pit. Within a week, it has grown to the size of a small olive. I did not rush to a doctor for medical advice or to test for malignancy. Instead I began self help treatment with homeopathic and herbal treatments at home: I took the herbal remedies Hoxsey formula, Essiac tea, and Cat's Claw. I also took the homeopathic remedies phytolacca and carbo animalis among others.. I continued to strictly adhere to my RAW food diet, flaxoil, and increased my greeen juice intake. On August 11, (5 days later) my lump had shrunk to 1/2 its size and by August 23, the lump was completely gone, reabsorbed by my body and has not returned to this day. (more info on natural cancer cures) I recently learned about the incredible healing power of glutathione and I'm taking Immunocal everyday to raise my glutathione level. (see photos of before and after of a huge neck tumor that was reduced by 50% in just 5 weeks when Linda raised her glutathione level.)

Sciatica - I have experienced miraculous relief from paralyzing pains of sciatica attacks with castor oil packs and with magnetic therapy which I do in the comfort of my home. I do the castor oil packs on the right side of my abdomen over the liver area for about a couple of hours several times a week. I secure the flexible magnets on the various pain areas on my back and along my thigh and leg. These are very simple and powerful healing modalities. Occasionally sciatica may require a combination approach and acupuncture played a big role in my recovery recently in November 2011. I visited Sogang Acupuncture in Hollywood and received some of the best treatment for my sciatica. In the hand of a experienced professional, these tiny needles can perform miracles. After the first session 50% of the pain was reduced. After 2 more sessions that week, the pain was gone completely. I'm very grateful for Kevin Nam Kim's amazing treatment. He has received top rated Yelp reviews.

Cold, flu or infections - I believe that an ounce of prevention is worth a pound of cure. I haven't experience a cold, flu, or infection in years because I maintain a strong immune system through daily excercise (walking - hiking - yoga); routine sunbathing (contrary to popular belief, the sun is good for our health); a healthy diet of mostly raw food and green juice (which played a major role in my health recovery); immune support from Transfer Factor (colostrum extract), glutathione, (antioxidant) and the nutritional support of marine phytoplankton (cellular nutrition). Learn about the dangerous Side Effects or Flu Vaccine, H1N1, and Tamiflu Drug NFL cheerleader suffers brain damage after getting flu shot (watch the video). Medical doctors warning about dangerous side effects of flu vaccine and flu drug. more...

Food poisoning - One day, I became violently sick from eating bad shitakee mushrooms. I experienced intense burning in the stomach, vomiting, diarrhea, and extreme body coldness even though it was 85 degree in the room. I immediately took the homeopathic remedies, particularly aconite and arsenicum , which helped me greatly . I also drank Red Desert clay and Pascalite clay water which also helped to some degree. But it wasn't until I drank some fulvic acid in a little water that my body temperature returned to normal and I felt I was over the hump. Fulvic acid is renowned for its ability to neutralizes toxins eliminate food poisoning within minutes.

Leaky Gut Syndrome I've suffered from Leaky Gut Syndromes for years. It is a clinical disorders associated with increased intestinal permeability which include inflammatory and infectious bowel diseases, chronic inflammatory, skin conditions like acne, psoriasis and dermatitis, many diseases triggered by food allergy or specific food intolerance, including eczema, urticaria, and irritable bowel syndrome and chronic fatigue syndromes. Maintaining good health also lies in the friendly bacteria in the intestinal tract. Enzymes and pro-biotics are important to help maintain my health.(Common warning signs of a bacterial imbalance: allergies, fatigue, digestive problem, yeast, inflammation, frequent colds, etc). Dr. Miller's Detox Tea does wonders to assists my body in eliminating waste and toxins from the colon.


Cracked Skin at the Bottom of my Feet. While I managed to completely heal my lifelong eczema/psoriasis and have enjoyed a radiantly beautiful skin on my face and my body for the past 10 years, I began to experience dry leathery skin with painless deep cracks at the bottom of my feet, especially the heels and the big toe cushion. This symptom became prominent after the death of my husband, probably a result of stress and grief and I suspected it was caused by some sort of nutrient deficiency. For a long time I didn't know what I was deficient in, until I started taking 2 new nutritional products. In less than a month the cracks on my heels had healed and the skin was soft and smoothe. One of the product, the PEAK Enzymes "Without" (to be taken "without" food) are metabolic or proteolytic enzymes produced by the pancreas to repair the body and to build and restore tissue. The other product is is a powerful whole food supplement, made from the Seed, Skin and Pulp of Muscadine Grapes.

If I were to become sick with an minor acute sickness, my favored healing method is simple: I always resort to homeopathic and/or herbal remedies (Garlic, Ginger, Echinacea, Golden Seal, grapefruit seed extract) and Colloidal Silver which is renowned as a universal natural antibiotic and disinfectant. I also fast on water (with added Red Desert clay or Himalayan crystal salt to promote gentle detox and support the kidneys) and I rest in bed for a few days. When given complete rest (physically as in resting, physiologically as in fasting) the body can direct all its energy toward repairing itself. Our bodies have the supreme intelligence to KNOW how to do a fantastic repair job, as long as it is not being poisoned with drugs and bad food and as long as it is given all the rest it needs and the opportunity to detoxify itself. (A good source of information about natural self healing is Dr. Schulze's website).

I do not subject my body to routine physicals, or medical tests (mammography, pap smear, etc). I'm in my late fifties and I have consciously avoided medical doctors, their tests, their drugs and their vaccines for over 30 years and I vow to stay out of their paths for as long as I live. (I do have the highest respect for dentists and for surgeons who can perform miracles in patching up a body and save lives in trauma situations).

Do you have a question about holistic or natural health or need assistance? click here to contact Shirley or call 323-522-4521 or 323-989-3372.

The drug companies spend billions of dollars to influence the American public toward believing that putting poison into our bodies is O.K." Articles in the prestigious Journal of the American Medical Association acknowledge that adverse reactions to doctor prescribed drugs and medical mistakes are the third highest cause of deaths in America today. Medical groups and pharmaceutical companies, using lawyers, bribes, lobbyist, insurance companies and the strong arm of the Food and Drug Administration, have corrupted elected officials to pass laws to remove any competition. They have crushed Natural Doctors, Natural Medicine, and Self-Care. Their goal is to monopolize health care and make us dependent on medical doctors and pharmaceutical drugs. Watch the video documentaries below

Guylaine Lanctot, M.D - "The medical establishment works closely with the drug multinationals whose main objective is profits, and whose worst nightmare would be an epidemic of good health. Lots of drugs MUST be sold. In order to achieve this, anything goes: lies, fraud, and kickbacks. Doctors are the principal salespeople of the drug companies. They are rewarded with research grants, gifts, and lavish perks. The principal buyers are the public - from infants to the elderly - who MUST be thoroughly medicated and vaccinated...at any cost! Why do the authorities forbid alternative medicine? Because they are serving the industry, and the industry cannot make money with herbs, vitamins, and homeopathy. They cannot patent natural remedies. That is why they push synthetics. They control medicine, and that is why they are able to tell medical schools what they can and cannot teach." Guylaine Lanctot, M.D. is the author of The Medical Mafia: How To Get Out of It Alive and Take Back Our Health and Wealth.

For anyone who has doubts about the benevolence of the AMA, pharmaceutical companies and the allied health industries or has suffered from drug interactions, side effects, long-term effects, misadiagnoses, botched treatments, apathy or arrogance on the part of medical providers read "Confessions of a Medical Heretic" by Dr. Robert Mendelsohn MD, Here's an interview with Dr. Mendelson which my dear late husband clipped from the Los Angeles Herald Examiner in 1979.

Leaders in Washington are working to restrict your access to dietary supplements - including the safe, effective, and affordable vitamins, minerals, and herbs you depend on for your health. Your hard-won natural health freedoms as guaranteed by the Dietary Supplement Health and Education Act (DSHEA) of 1994 have come under attack by the political allies of pharmaceutical interest groups!" Watch these free videos: "We Become Silent" A documentary about the threat to medical freedom of choice. The Last Days of Health Freedom' details the ongoing attempts by multinational pharmaceutical interests and giant food companies — in concert with the WTO, the WHO and others — to limit the public's access to herbs, vitamins and other therapies.

Prescription for Disaster in-depth investigation into the relationships between the pharmaceutical industry, the FDA, lobbyists, lawmakers, medical schools, and researchers, and the impact this has on consumers and their health care.

The National Health Federation is an international consumer education, health-freedom organization working to protect individuals' rights to choose to consume healthy food, take supplements, and use alternative therapies without government restrictions. Subscribe to their terrific educational magazine

Below you'll also find accounts of my personal experiences in healing my husband of cancer and saving his life when he experienced a severe heart attack (myocardial infacarction) with homeopathy, herbal remedies, raw food and raw vegetable juice and other natural means which is direct contrast to the usual non-involvement in the physician-directed, disease-oriented medical practice of today.

In 1990, the vet suggested that euthanize my 2 year old German Shepherd dog because "nothing could be done to stop her suffering and to cure her". Years later she remains the perfect picture of health and vitality. Learn how I used holistic methods of healing to save her life.

Disease is a symptom of one or more body systems in distress. When you nourish and balance the systems, you give your body what it requires to resist, repair and overcome disease, and to achieve optimal health.

I have created this free educational web site because I want to share with others the principles of a natural RAW food diet and how self healing and holistic health can really make an impact on almost any condition, no matter how serious! Only through health education can you learn to heal yourself, as I did.

I'm extremely grateful for all the good things in my life; to my husband for his loving support during very hard times of chronic sickness and suffering, and to all the holistic doctors and writers who helped me to recover my health. Shirley's Wellness Cafe is my way to say thank you and to give back to the universe.

You cannot poison your body into health with drugs, chemo or radiation "Health can only be achieved with healthful living" TC Fry

Henry Lindlahr, M.D. - "The greatest part of all chronic disease is created by the suppression of acute disease by drug poisoning."

William Osler, M.D. - "The person who takes medicine must recover twice, once from the disease and once from the medicine."

The holistic approach treats the whole person, ignites the body's internal healing force and stimulates the body's natural abilities to heal itself.


---

What I do everyday to detoxify my blood and to maintain optimum health and vitality:

I have received many emails from people who want to know what I eat and drink and what supplements I take. We live in a very toxic world and our food no longer has the nutrients it once had because our soil is often depleted of vital nutrients and the fuits are harvested green, before they have a chance to ripen on the vine. (sun ripened fullly matured fruits are rich in glyconutrients). I take a few unique natural whole-food supplements to protect myself from pollution and to provide important nutrients that my body needs to heal and repair itself. (NOTE: The information in this web site is presented for the educational and free exchange of ideas and speech in relation to health and wellness only. It is not intended as a substitute for the advice and treatment of a licensed professional. Please read the DISCLAIMER

I mentioned earlier that I'm not a vegetarian. I do eat small amount of animal protein, no more than a one or two ounces 3 or 4 times a week and preferably uncooked - naturally cured or smoked ham or smoked salmon, sardines, lightly cooked eggs, and occasionally a tiny amount of raw goat cheese. My diet consist of about 90% raw food, mostly fruits, salads and nuts.

I may fast in the morning until 11 AM but if I'm hungry, my favored breakfast consist of Dave's delicious raw organic spicy fermented veggies with his famous organic Tempeh which I buy at the farmer's market. I usually drink plenty of energized, alkaline microwater with Red Desert clay - approx 2 tablespoons of clay in a 32 ounce jug of water). Every morning brisk walk in the hills with my dog for one to two hours. I carry a 25 pound backpack and 3 pound dumbells in each hand which helps keep my bones strong. During the walk, I do deep and slow breething. I express my gratitude and I do positive affirmations. To help detoxify and maintain a strong, healthy immune system, I take the following on an empty stomach before lunch

2 capsules of Shilajit (wonderful Auyrvedic remedy for overall health and well being)
I drink one ounce of Marine Phytoplankton. (Dr. Jerry Tennant, M.D.says that marine phytoplankton contains almost everything one needs to sustain life and to restore health by providing the raw materials to make new cells that function normally. These nutrients improve mental function, and memory. They reduce depression, harmful effects of stress, and mood swings. more) .
1/2 ounce of herbal extracts: illumination and Gravizon (powerful immune, circulatory and lymphatic support) (the body absorbs herbal extract much better and faster than herb capsules)
2 capsules of Transfer Factor to help support my immune system from an ever increasing toxic environment by increasing my natural killer cells by 438%

Lunch:

For lunch, I may eat 1/4 to 1/2 cup of soaked raw chia seeds and delicious sprouted mung bean pancakes along with fresh organically grown raw fruits and nuts.
I eat a fresh organically grown green salad with avocados and tomatoes. For seasoning, I only use extra virgin olive oil, lemon juice and the Himalayan Crystal Salt (common table salt is toxic). More info
If I'm very hungry, I'll eat lightly steamed or stir fried veggies in coconut oil topped with raw butter. (I love butter - it does me wonders Read The Case for Butter). Occasionally I may eat organically grown beans (black beans or black eye peas are my favored).
I may also eat a little cured or smoked salmon, a soft boiled egg, or sardines.
I drink a combination of oils which have played an important role in the recovery of my eczema and continue to help maintain my health. I mix one tablespoon each of: evening primrose oil, sesame oil, hemp seed oil, pumpkin seed oil, borage oil, sunflower oil, cranberry seed oil, and 3 to 4 tablespoons of Flaxseed oil. I always drink the oils after having eating some protein which helps the body absorb the oils better. To emulsify these oils and make the drink more pallatable, I mix these oils in a tablespoon of organic white and apple cider vinegar, a little organic ginger, garlic, and some Himalayan crystal salt to taste. (this is an all natural salt with therapeutic properties, as described in Water and Salt, The Essence of Life, by Dr. Barbara Hendel MD). I also add 1 to 2 ounces of marine phytoplankton (rich in Glyconutrients and other vital nutrients) with marvelous overall health benefits. Taking the Fear out of Eating Fats

I use raw nori sheet instead of bread. I love the taste of Nori. It is made in Asia from nourishing seaweed, rich in trace minerals, vitamins and other important nutrients. It is non-fattening, rich in fiber. I use it to make "taco" or "burito" stuffed with lettuce, avocado, tomatoes, smoked salmon or raw cheese. ( Roasted nori is also delicious)

The herbal tea blend formulated by Dr. Bill Miller does wonders to assist my body in eliminating waste and compacted fecal matter from the colon as well as eliminating other foreign matter and toxins in a simple, yet effective, easy-to-use but low cost method.

On an empty stomach I drink 2 packets of Immunocal which stimulates the body's production of glutathione, the body's most powerful antioxidants.

Supper

I drink green juice made from home grown wheatgrass and organically grown greens: parsley, cilantro, dandelion and bitter melon vines and/or fruits (when in season). I mix in one tablespoon of bee pollen. one ounce of fulvic minerals, one ounce of marine phytoplankton, 1 ounces of Goji juice (rich in glyconutrients) I may also eat another salad or steamed veggies and sprouted mung bean pancakes.

Wheatgrass played a major role in my health recovery of severe lifelong illnesses. I use the Handcrank juicer (rust proof stainless steel) specifically designed to get the maximum juice from leafy plants or grass. (most other juicers shred the grass or leaf causing a huge mess and no juice.) Shirley detailed step by step what I do everyday to detoxify my blood and to maintain optimum health and vitality.

Most people who have explored the wondrously wide avenues of self-healing have heard about wheatgrass. Wheatgrass juice has been proven over many years to benefit people in numerous ways: cleansing the lymph system, building the blood, restoring balance in the body, removing toxic metals from the cells, nourishing the liver and kidneys and restoring vitality. One ounce of wheatgrass juice has the vitamin and mineral equivalent of 2.2 pounds of fresh vegetables. It contains most of the vitamins and minerals needed for human maintenance, including the elusive B12. Many of the benefits of wheatgrass juice stem from the fact that it is a living food, which is a complete protein with about 30 enzymes and is approximately 70% crude chlorophyll.

Certified Organic Whole-Food Sea Vegetables are nutrient rich super foods that respectively contain the highest levels of easily digestible vegetable protiens, amino acids, beta carotene, mixed carotenoids, vitamin B-12, iron, trace minerals, the essential fatty acids GLA and linoleic acid, phycocyanin, polysaccharides, chlorophyll and sulfolipids. Emerald Sea contains a special blend of seven (7) certified organic sea vegetables, sustainably hand-harvested and carefully sun-dried to retain all the natural raw food benefits of these amazing plants.

NOTE: I recently noticed that ordinary Supermarkets, Trader Joes, and 7-Eleven stores are now selling Superfood Green Juices which contains wheatgrass and barley grass, chlorella, spirulina, blue-green algae, vegetables and fruits. Although these commercial juices such as Naked's Green Marchine or Trader Joe's green juices are flash pasteurized at 160 degrees fahrenheit (which destroys much of the enzymes and other important nutrients) and are not made from organically grown veggies, they can be a second best choice for busy people who do not have the time to drink home-made fresh green juice. .

Water therapy has been used for centuries to heal the sick. Hydro- and hydrothermal therapy are traditional methods of treatment that have been used for the treatment of disease and injury by many cultures, including those of ancient Rome, China, and Japan. Water therapy has been around for centuries. The ancient Greeks took therapeutic baths. Water is an important ingredient in the traditional Chinese and Native American healing systems. more

F. Batmanghelidj, M.D. - "Every function inside the body is regulated by and depends on water. Water must be available to carry vital elements, oxygen, hormones, and chemical messengers to all parts of the body. Without sufficient water to wet all parts equally, some more remote parts of the body will not receive the vital elements that water supplies. Water is also needed to carry toxic waste away from the cells. In fact, there are at least 50 reasons why the body needs sufficient water on a regular, everyday basis. Without sufficient water to constantly wet all parts, your body's drought-management system kicks into action. The histamine-directed chemical messenger systems are activated to arrange a new, lower quota of water for the drought-stricken areas. When histamine and its subordinate "drought managers" come across pain-sensing nerves, they cause pain. This is what I discovered in my research that I mentioned earlier." More on Hydrotherapy

Dr. Hidemitsu Hayashi, M.D. - " Water has the ability to attract and accumulate bio-energy. It also stores an energy memory of harmful or helpful vibrations to which it was exposed in the past. Chlorinated tap water is polluted with non-biological chemicals and negative energy imprints. It is also devoid of bio-energy and so may be regarded as being badly polluted as well as 'dead'. Alkaline living water is regarded by a growing number of health care professionals as the best water to drink and is listed as a medical device in Japan for the treatment of degenerative diseases." Benefits of Alkaline, Ionized Water

Joseph M. Price, MD - "Chlorine is the greatest crippler and killer of modern times. It is an insidious poison."

Albert Schatz, Ph.D - "Fluoridation is the greatest fraud that has ever been perpetrated and it has been perpetrated on more people than any other fraud has." Professor Albert Schatz, Ph.D. (Microbiology), Discoverer of streptomycin and Nobel Prize Winner

Chemicals and Toxins Are The Primary Cause of Illness, Disease and Obesity Substances that are toxic to our bodies come at us from all directions: the air we breathe, the food we eat, the water we drink, the cleaning products we use, and the metabolic waste produced inside us. Toxins build-up in the body contribute to premature aging and chronic and degenerative diseases. Dr. Steve Nugent, the past president of the American Naturopathic Medical Association, reported recently that "in the typical American home there are more toxins inside the home than outside the home! Your cells actually contain over 400 new toxins that didn't even exist 45 years ago and we are losing the battle against toxins!" It's a fact. There are increasing amounts of toxins and chemical agents in the water we drink, the food we eat and the air we breathe - they all contribute to the breakdown in cellular communication and disease. more

Detoxification for Optimum Health

Do you have a question about holistic or natural health or need assistance? click here to contact Shirley or call 323-522-4521 or 323-989-3372.
---

A few lines about my family, my organic rooftop garden, and my dog Shasta

I grew up in Antwerp, Belgium, (French speaking). In the early seventies I traveled around the world for a while, and in 1976 I met my husband during a trip to Los Angeles. We have made Hollywood our home and we are great admirer of Richard Ney, author of "The Wall Street Gang".

My husband and I have been blessed with a very special child, our son Sterling (4/21/1979 - 12/30/2000) who was born blind and brain- injured due to a massive cerebral hemorrhaging (stroke) he sustained in utero or at birth. The prognosis was that our son would remain blind and a vegetable for the rest of his life. We refused to go in agreement with the doctors and began our own research which led us to read 'What To Do About Your Brain-Injured Child' and to discover the Institute For The Achievement Of Human Potential (IAHP) in Philadelphia and the Patterning exercises developed by Dr. Doman and Dr. Delecato. One month after we started the Patterning Program, Sterling recovered his vision and was far from being a vegetable. You can read more about Sterling's life and therapy.

My husband's full recovery from lung tumor and massive heart attack without drugs/chemo/surgery

(In 1987 my rooftop garden won the New American Garden Contest Spcial Merit Award from the National Gardening Association. The National Gardening Magazine featured a 6 page article on my container garden. (other articles about my rooftop garden: April 1988 issue 'Up on The Roof' - and also in the Futurist Magazine March-April 1993 'Gardens in the Sky'). For 8 years I grew a wide variety of fruits and vegetables such as grapes, corn, apples, bananas, cabbages, blackberries and much much more. Everything was grown entirely in containers on the rooftop of my Hollywood apartment building. By the 5th year, my container garden produced over 1 1/2 ton (or 1500 pounds) per year of organically grown fruits and vegetables. I have to give credit to Rodale's Organic Gardening Magazine for a wonderful source of information that helped me learn about gardening. I read that Rodale was forced to spend a fortune in legal fees to defend his right of free speech regarding the health benefit of organically grown food. (You can read about this: The FDA - Who Do They Really Protect? Anti-Constitutional Activities and Abuse of Police Power by the U.S. Food and Drug Administration and other Federal Agencies by James DeMeo, Ph.D.)

About my dog Shasta:

How I Saved Shasta 's Life...with raw food and homeopathy after the vet suggested that I put her to sleep.

My German Shepherd dog, Kuuma, sustained a severe bite wound. I never took him to the vet. He healed in two weeks with natural remedies. Learn how

How I trained Shasta for Personal Protection while preserving her gentle and sweet nature as a family pet and companion to my disabled son.


---


My husband's full recovery from lung tumor, massive heart attack, and a stroke, without drugs/chemo/surgery

(NOTE: The information in this web site is presented for the educational and free exchange of ideas and speech in relation to health and wellness only. It is not intended as a substitute for the advice and treatment of a licensed professional. Please read the DISCLAIMER

In 1996 my husband's routine physical checkup at the VA hospital (veteran administration) revealed a tumor in one of his lung. The doctors wanted to perform a biopsy immediately to find out if the growth was malignant and they were already talking about radiation and chemo "therapy". From past experience and knowledge, we knew that this was not the answer. These so called "therapies" provide no hope for real cure. Biopsies are very traumatic to the body and chemo/radiation are well known to destroy the immune system.

Instead, my husband (Chuck) began treatment with Homeopathy, raw vegetable juice, flaxseed oil, black cumin seed oil, herbal formula in tincture/extract form such as the essiac formula, the Alterative Compound (Hoxsey formula) formula, and Cat's Claw extract. (more info on natural cancer cure)

Since 1996 doctors have continued to monitor Chuck's tumor with their CAT scan and PET scan. The tests revealed that a small mass still remains in his lung, but the doctors aren't concerned about it because the tumor has completely stoppedgrowing and Chuck experiences none of the usual symptoms associated with lung cancer. To this day he remains healthy and well.

Surviving a heart attack without hospital or doctor's intervention
In November of 1997 I found my husband, Chuck, collapsed on the living room floor. His face was ashy and twisted in terrible pain. He was drenched in cold sweat and unable to speak. He was straining to breathe. I knew right away that he just had a heart attack. I immediately grabbed the homeopathic first aid remedies for heart attack that Chuck had instructed me to give him in the event of such emergency. I managed to slipped some homeopathic remedies into his mouth (arnica, aconite, cactus, lachesis and others) and a few drops of lobelia/cayenne compound (Antispasmodic Tincture). I continued to give homeopathic remedies and lobelia every few minutes. An hour later the horrendous pains began to gradually diminish. Exhausted, weak, and with chest pain (milder than the initial pain) he laid in bed for the next five days. He couldn't eat, smoke or drink coffee. I was concerned about the effects of abrupt withdrawal from nicotine and caffeine. He had to crawl slowly on the floor when he needed to go to the bathroom because walking was too painful.

He continued to use homeopathy, (strophanthus 6c, amonium causticum 3c, digitalis 6c and arnical 30c daily), an herbal extract of hawthorn berries (crataegus), a couple of tablespoons of flaxseed oil, as well as kyolic (aged garlic), magnesium, potassium, ginseng, flaxoil, selenium, zinc, vitamins A and E andother multi vitamins. For several weeks he also wore a flexible magnet on his chest which also helped improve the pains. His chest pains have gradually diminished in intensity and frequency. NOTE : If I had known about the immune support of Transfer Factor and marine phytoplankton I would have certainly given him those remedies at the time.

Update September 2000
Chuck appears to be completely pain free but he does suffer from weakness and tiredness. In his last physical checkup the doctors at the VA hospital confirmed that he had a severe heart attack (MYOCARDIAL INFARCTION - an area of tissue death due to blocking off of its blood supply) and they were amazed that he was able to pull through without hospital intervention. Chuck continues to have regular physicals every 6 months and he remains well. Unfortunately, he does not follow a healthy diet as I do and he remains addicted to nicotine, caffeine and sugar. I cook his food with coconut oil and with grapeseed oil because these oils can reduce cholesterol and have other wonderful healing properties.

Update March 2002
Triggered by the grief of losing our son (December 30, 2000), my husband suffered 3 more heart attacks (myocardial infarctions) since Sterling's death.. These were not as severe as the first one and he was lucky that I was nearby when it happened. I immediately stabilized him with homeopathic remedies: arnica and aconite in high potency (cm), lachesis 30 c, and other remedies, including hawthorn and tienchi ginseng extracts.. He did not seek conventional medical intervention. At the VA hospital (veteran administration), doctors are desperately trying to push various vaccines and drugs on Chuck. They are mistified that he declines their "treatments" time and time again.

Update May 2002
Tests performed at the VA revealed that a portion of his heart is badly damaged and another portion is enlarged. The doctors wanted to hospitalize him immediately and told him that he was living on borrowed time. My husband declined their treatments. He continued to use homeopathy, herbal remedies, vitamins, black cumin seed oil and flax seed oil for a year. The following Spring (03) he choose to discontinue all natural treatments, with the exception of homeopathy, and remained addicted to his junk food. Herbs for the Heart - Cardiovascular System

Surviving a stroke without hospital or doctor's intervention

Update Feb - April 2005
Early February 2005, my husband suffered a couple of strokes. I wasn't surprised due to his addiction to junk food, nicotine and sugar and his refusal to take flaxoil and hawthorn berries extract. The stroke severely affected his sense of balance and he became bedridden, a complete invalid. I had to take care of him as if he was an infant. He never went to the hospital and didn't see a doctor. He was hovering between life and death for the next couple of months and lost a lot of weight.

A few weeks later I learned about the healing power of glyconutrients. Dr. Omelchuk suffered a massive cerebellar aneurysm in 1987 that nearly cost him his life and he ended up being paralyzed for several years until he discovered glyconutrients supplements. Within a few month of taking the glyconutrients, Dr. Omelchuck fully reovered. When I read that story to my husband, he decided to take the glyconutrients too. Within 2 weeks I noticed an improvement in his sleep and his energy level. I'm hopeful that within a few months my husband will be able to walk again, as long as he is willing to continue to take the glyconutrients. More about the healing power of glyconutrients

Update August 2005
My husband is walking again! He's a walking miracle! His progress were steady. Within a few weeks on the glyconutrirents he was able to talk again. A month later, he was able to feed himself and sit up in bed. At that point, he agreed to also take flaxseed oil and Transfer Factor Plus, along with the glyconutrients. To my amazement, in July he began crawling around the home and sat in his favored chair (the first thing he asked me was to bring him a cup of coffee and cigarettes!!!!! arghhhhhhhh.) He started walking again (shaky and wobly) in early August! He continues to make remarkable progress!

Update January 2006
Chuck continues to improve. He seems to have made more progress when I started giving him Immunocal immune support.

Update July 2007
My husband has not experienced further heard attacks or strokes. However, he stubbornly remains addicted to nicotine, caffeine, and the SAD diet (an acronym for "Standard American Diet") Not surprisingly, his health is not improving. I wish he would be willing to eat some chia seeds. Researchers from the University of Toronto found adding chia to the diet of diabetic people for three months resulted in an important reduction (40%) of certain inflammation markers and a significant blood pressure reduction. Since these two aspects are well-known cardiovascular diseases risk factors, these reductions suggest adding chia to your diet is a simple way to reduce your risk of developing these diseases. more

Update January 2009
Chuck's balance and nervous system seem to have deteriorated to the point that he is now wheelchair bound. He's refused to continue to take nutritional supplements and homeopathic remedies since 2008 and he continues to cling to his nicotine and SAD diet habbit. Nevertheless, his mind is sharp and he's in fairly good spirit.

Update July 2010
I'm happy to report that Chuck seems to be getting a little better. I credit his recent improvement to the Trader Joes' Very Green Juice Blend and Naked Green Machine. He loves the taste of these juices with sea plants and green vegetables. Since 2008 he has refused to drink home-made green juices or take any supplements, so I'm happy that his nutrients-depleted body is now getting some nutrition through these juices even if these commercial juices are flash pasteurized at 160 degrees fahrenheit (which destroys much of the enzymes and other important nutrients) and are not made from organically grown veggies. I'm fortunate to run a home-base business which enables me to stay at home all day, everyday to take care of my husband, an to nurture my own health.

Update November 14, 2010
My dear husband of 35 years passed away on October 14, 2010 in his sleep at home of cardiac arrest. Chuck was my teacher, my mentor, my pillar of strength, my everything. Oh how I miss him! Within a week of his passing I became very sick with respiratory condition and extreme weakness from the shock, grief, and stress. I had constant nausea and could not drink my green juice or eat anything. I lost a lot of weight. My heart was beating so fast causing me to be out of breath all the time. My anxiety level was on an all time high. I couldn't think straight. On the second week, I remembered to call my friend Josie, a healer in Hollywood. She came to see me and applied Auriculotherapy, massage and acupressure therapy and prepared fruits with special herbs. I experienced rapid improvement of my respiratory symptoms and was able to start eating a little. (If you'd like to have Josie's contact information click here to email me.)

Do no stand at my grave and weep,
I am not there, I do not sleep.
I am a thousand winds that blow;
I am the diamond glints on snow.
I am the sunlight on ripened grain;
I am the gentle autumn's rain.
When you awaken in the morning's hush,
I am the swift uplifting rush
Of quiet birds in circled flight.
I am the soft star that shines at night.
Do not stand at my grave and cry,
I am not there; I did not die.
St. Francis of Assisi
A few days later I took the homeopathic remedy Aconite in 50 M potency which worked like magic to reduce my high anxiety level. My heart began to beat normally. The following day I took the homeopathic remedy Arsenicum in 50 M potency to address my weakness. I slowly began to regain strength. (healing with homeopathy) Ignatia is a renowned homeopathic remedy for grief and anguish but I have not yet taken it. My immune system had weakened by the grief and stress. As soon as the nausea dissipated I took everyday 4 to 6 packets of Immunocal, organic Camu Camu from the rain forest, 2 capsules of Transfer Factor, and drank 2 ounces of marine phytoplankton to support my immune system and I exposed my body to the sun for an hour a day to get my vitamin D. I love the sun. It brings me deep healing.

Our 9 years old German Shepherd dog, Kuuma also experienced stress and grief which affected his kidneys. After my husband's passing, Kuuma would need to go out more often to urinate much larger amount than usual. I gave him Transfer Factor and Immunocal to help support his immune system and within a month his kidneys and urination were back to normal.

Our son Sterling died 10 years ago on December 2000. Sterling and daddy are together now.

Do you have a question about holistic or natural health or need assistance? click here to contact Shirley or call 323-522-4521 or 323-989-3372.
.



How Cleansing Cures Cancer: Evita Ramparte's Story (video)

The relationship between unhealthy eating and the development of disease is undeniable. When most people get a cancer diagnosis their doctors are quick to prescribe drugs and harsh treatments such as radiation, chemotherapy, and surgery. All of these treatments have a harrowing effect on the body opening it up to a whole host of other problems.

Let Thy Food Be Thy Medicine And Thy Medicine Be Thy Food -- Hippocrates, Father of Medicine 460-377 BC more...

Holistic health practitioners, on the other hand, will often recommend detoxification methods such as cleansing to eliminate cancer from the body. Here Allison Biggar interviews European journalist and ovarian cancer survivor Evita Ramparte about how she cured her cancer naturally without chemotherapy, surgery or radiation.
.
---

Prevention of Prostate Enlargement
At age 56, my husband's prostate is still in excellent condition. But because prostate problems are very common in men in the U.S. he takes saw palmetto in tincture (extract) form, 5 drops twice daily, as a preventative measure against enlargement of the prostrate. He plans to continue taking saw palmetto in this manner for the rest of his life. Shirley more on prevention and natural treatment of prostate problems.

Natural Health Care for Men's Health's Problem including natural treatments for benign prostatic hypertrophy (BPH), prostate cancer, sexual dysfunction and more.



.


---

Standard American Diet, or S.A.D., is a term used by health food advocates to describe the overcooked dietary habits of average Americans which is high in saturated fat, trans fat, chemical additives, sodas and coffee (instead of water), as well as refined sugar and grains.

Nutrition and Physical Degeneration by Dr. Weston A. Price

This book is a masterpiece and should be read by everyone who values their health. I cannot recommend it highly enough!

Dr. Weston A. Price travelled the world over in the 1920s and '30s in order to study isolated human groups, including sequestered villages in Switzerland, Gaelic communities in the Outer Hebrides, Eskimos and Indians of North America, Melanesian and Polynesian South Sea Islanders, African tribes, Australian Aborigines, New Zealand Maori and the Indians of South America. Wherever he went, Dr. Price found that beautiful straight teeth, freedom from decay, stalwart bodies, resistance to disease and fine characters were typical of "primitives" on their traditional diets, rich in essential food factors. Those that turned to the "civilized" diet of processed, sugar-laden foods soon developed a variety of ills, including misshapen bones and teeth - and the situation worsened with each generation. Dr. Price's fascinating accounts of his discoveries, and the extensive photo documentation he provides, drive home the nutritional truths that are only now gaining general understanding, and Nutrition and Physical Degeneration remains an unequaled source of basic information. read more about Dr. Price' studies

Dangerous Grains turns the U.S. Food Guide Pyramid upside down by exposing the myriad health risks posed by gluten sensitivity (wheat, rye, barley, spelt, kamut, and triticale). The authors, leading experts in the field of food allergies, and celiac disease, present compelling evidence that our grain-centered diet is to blame for a host of chronic illnesses. Largely misunderstood and frequently misdiagnosed, these disorders can be prevented and reversed by the useful program outlined in this important new book.

---

Hidden Hazards of Microwave Cooking

"Recent research shows that microwave oven cooked food suffers severe molecular damage. When eaten, it causes abnormal changes in human blood and immune systems. Not surprisingly the public has been denied details on these significant health dangers " more info on the danger of microwave cooking

---

Cholesterol Truth - The Dangers of Low Blood Cholesterol and cholesterol-lowering medications

The idea that too much animal fat and a high cholesterol is dangerous to your heart and vessels is nothing but a myth. Cholesterol is not a deadly poison, but a substance vital to the cells of all mammals. Researchers at the University San Diego School of Medicine UCSD point out that high cholesterol in those over 75 years of age is protective, rather than harmful and that low cholesterol is a risk factor for heart arrhythmias (leading cause of death if heart attack occurs). Researchers from the University of Denmark report that about 15% of cholesterol lowering drug users over the age of 50 will suffer from nerve damage as direct result of using statin drugs. USA Today reported that Statins have killed and injured more people than the government has acknowledged. more

---

Beware of The Toxicity of Soy Products
Contrary to popular belief that soy is a health food, evidence reveals that soy consumption has been linked to numerous disorders, including infertility, increased cancer and infantile leukemia, Type1 diabetes, and precocious puberty in children have been fed soy formula. (early maturation, such as breast development and menstruation as early as 6 years of age). Scientists have known for years that the isoflavones in soy products can depress thyroid function and cause goiters in otherwise healthy children and adults. A combined research team of Cornell University Medical College and Long Island Community Hospital medical experts have found that children who develop Type1 diabetes are twice as likely to have been fed soy formulas as those fed all other foods This confirms concerns based on animal studies raised in the 1980's and 1990s by Health Canada researcher Dr Fraser Scott and led to the American Academy of Pediatrics issuing their warning to pediatricians against any use of soy based formulas.

---

THE BITTER TRUTH ABOUT ARTIFICIAL SWEETENERS

According to researchers and physicians studying the adverse effects of aspartame (Aspartame is the technical name for the brand names, NutraSweet, Equal, Spoonful, and Equal-Measure.), the following chronic illnesses can be triggered or worsened by ingesting of aspartame: Brain tumors, multiple sclerosis, epilepsy, chronic fatigue syndrome, Parkinson's disease, Alzheimer's, mental retardation, lymphoma, birth defects, fibromyalgia, and diabetes.

Sugar Free Products Alert!
"I have observed severe intellectual deterioration associated with the use of aspartame products (NutraSweet/Equal/Spoonful/Canderal/Benevia, etc.) It was usually manifest as great difficulty in reading and writing, obvious problems with memory and grossly impaired orientation to time, place and person." H. J. Roberts, M.D.

"Aspartame has a profound effect on mood and cognition....depressed mood, anxiety, dizziness, panic attacks, nausea, irritability, impairment of memory and concentration." Ralph Walton, M.D. (Learn about the Legal class action against aspartame. ) more

---

CANOLA OIL: Deadly for the Human Body!

Beware of Canola Oil, Canola Oil is an Industrial Oil, Not Fit For Human Consumption

Canola oil from the rape seed, referred to as the Canadian oil because Canada is mainly responsible for it being marketed in the USA The Canadian government and industry paid our Federal Food and Drug Administration (FDA). $50 million dollars to have canola oil placed on the (GRAS) List "Generally Recognized As Safe". Thus a new industry was created. Laws were enacted affecting international trade, commerce, and traditional diets. Studies with lab. animals were disastrous. Rats developed fatty degeneration of heart, kidney, adrenals, and thyroid gland. When canola oil was withdrawn from their diets, the deposits dissolved but scar tissue remained on all vital organs. No studies on humans were made before money was spent to promote Canola oil in the USA.

Refined canola oil, typically found in conventional food stores, is usually exposed to high temperatures, deodorizing and bleaching. Its health-giving constituents are processed away, and its omega-3s converted into the undesirable trans form. Even "lightly refined" and "expeller pressed oils can be exposed to deodorizing, which may raise the oil temperature to a sizzling 450?– 470?F.

Adrenoleukodystrophy (ALD) is a rare fatal degenerative disease caused by in a build up long-chain fatty acids (c22 to c28) which destroys the myelin (protective sheath ) of the nerves. Canola oil is a very long chain fatty acid oil (c22). Those who will defend canola oil say that the Chinese and Indians have used it for centuries with no effect, however it was in an unrefined form.

It is genetically engineered rapeseed
It has been shown to cause lung cancer (Wall Street Journal: 6/7/95)
Generally rapeseed has a cumulative effect, taking almost 10 years before symptoms begin to manifest. It has a tendency to inhibit proper metabolism of foods and prohibits normal enzyme function. Canola is a Trans Fatty Acid, which has shown to have a direct link to cancer. These Trans Fatty acids are labeled as hydrogenated or partially hydrogenated oils. Avoid all of them!
According to John Thomas' book, Young Again, 12 years ago in England and Europe, rape seed was fed to cows, pigs and sheep who later went blind and began attacking people. There were no further attacks after the rape seed was eliminated from the diet.. more

---

The FDA - Who Do They Really Protect?

Health Freedom is Under Attack. Worldwide pharmaceutical interests have launched a secretive global attack to limit access to information on health choices ? restrict the right to obtain dietary supplements. Anti-Constitutional Activities and Abuse of Police Powerby the U.S. Food and Drug Administration and other Federal

Physicians Right to Practice Alternative Medicine
Alternative Medicine Bill
Bills that enable physicians to provide alternative treatments are called Medical Freedom Bills. New York, Alaska, and Texas in addition to other states have passed such bills. For more information on the states that have passed medical freedom bills or have pending bills. Sign the petition

Mandatory Toxic Drugs for Babies and Children
Medical Fascism in the USA - Courts Order Kids To Take Toxic Drugs

Parents pressured to put kids on AZT, Ritalin, and other dangerous toxic drugs Can a judge constitutionally order a controversial drug to be given to a child over the opposition of his parents? Parents are medicating their children for fear of having them hauled away by Child Protective Services.

The FDA goes after pet store owners too!
1990 El Cajon, California: The FDA attempts to railroad Sissy Harrington-McGill, 57-year old owner of a pet food store, for violation of a proposed "Health Claims Law" because her literature stated vitamins would help keep pets healthy. Her store was raided and ransacked without a search warrant. . Lawsuits against the FDA have been filed.


The FDA "partner" with the Pharmaceutical Industry

YOUR HEALTH FREEDOM IS IN JEOPARDY

James DeMeo, Ph.D.: "In recent years, there has been an upsurge of police activities in the USA, the nature of which most Americans would more readily associate with repressive dictatorships. We Americans have been educated to believe that democracy, due process, assumed innocence-until-proven-guilt, and Constitutional protections against illegal search and seizure are the laws of the land. On paper, these protections are there; but in reality, these basic Constitutional rights and freedoms have been gradually and steadily eroded away by new laws, judicial rulings, and bureaucratic decrees. One of the lesser-known but more significant leaders of this assault on American freedom has been the US Food and Drug Administration (FDA)." more

The FDA and Genetically Engineered food

Tell FDA that you want mandatory labeling of GE foods

The FDA does not require mandatory pre-market safety testing or labeling of genetically engineered foods. Consumers have the right to know the contents of the food they purchase and consume.
more info on genetically engineered foods

Public health Alert! Most modern maladies are caused by prolonged exposure to a combination of negative lifestyles and toxic environmental factors, including junk food and malnutrition, pesticides, antibiotics, microwaves, chemical pollution of food, water and air, lack of exercise and chronic stress. These factors are further aggravated by the failure of modern medicine to recognize them as agents of dis-"ease" and death and the consequent failure to take preventative measures against them. What you don't know can hurt you." Here's a partial list of topics:





---


What Every Parent Should Know BEFORE Their Childen Are Vaccinated! Why are a growing number of parents and health care professionals around the world questioning vaccination? The controversy stems from the thousands of deaths and permanent disabilities attributed to vaccination annually, as well as the many published medical studies, government statistics, congressional testimonies, and other credible sources that directly contradict commonly held assumptions about vaccine safety and effectiveness.

Bart Classen, a Maryland physician, published data showing that diabetes rates rose significantly in New Zealand following a massive hepatitis B vaccine campaign in young children, and that diabetes rates also went up sharply in Finland after three new childhood vaccines were introduced.

More pictures of vaccine damage available to view at the

CDC website

In fall 1997, two influential professional magazines featured articles asking the question: Has the decrease of infectious diseases in childhood through the mass use of vaccines been replaced with an increase in chronic diseases such as diabetes and asthma? The Economist, a prestigious international magazine read by world leaders in government, business and public policy, and Science News, a magazine read by both health care professionals and the general public, explored the reported links between vaccines and chronic diseases in their November 22, 1997 issues.

This child died as a result of vaccines (CDC website)

Congressman is calling for criminal penalties for any government agency that knew about the dangers of thimerosal in vaccines and did nothing to protect American children. Congressman Dan Burton (R-Indiana) during Congressional Hearing: "You mean to tell me that since 1929, we've been using Thimerosal, and the only test that you know of is from 1929, and every one of those people had mennigitis, and they all died?" For nearly an hour, Burton repeatedly asked FDA and CDC officials what they knew and when they knew it. (Thimerosal contains a related mercury compound called ethyl mercury. Mercury is a toxic metal that can cause immune, sensory, neurological, motor, and behavioral dysfunctions.)
Vaccines: deception and tragedy
Shaken Baby Syndrome (SBS) or Vaccine-Induced Encephalitis?
Vaccines and Sudden Infant Death Syndrome (SIDS)
AUTISM: is there a vaccine connection?
Library - Books and Journals: Vaccine Controversy
Juvenile diabetes and vaccination: the connection
Can vaccines cause immune dysfunction resulting in allergies, asthma and anaphylaxis?

Homeopathy can be used successfully to prevent and treat smallpox, measles, whooping cough, chickenpox, and other ailments.

Would you allow big brother to enforce vaccinations on your kids? Government Enforced Vaccinations Vaccination Tracking Registry - Government programs that limit your choices -and your rights- in health care when it comes to mandatory vaccination. These mandates last for 40 or so years and they're impossible to repeal. Also, learn about Legal Requirements and Exemptions

Are Vaccines Damaging Our Pets?
Routine Vaccination: Is it really safe and effective? Most recently, an article appeared in the Journal of the American Veterinary Medical Association entitled "Are We Vaccinating Too Much?" Read about the comments of veterinarians who believe that vaccines are damaging our pets.


---

Homeopathy: By triggering the body's own self-healing abilities, homeopathic remedies are a safe and effective way to treat everyday ailments as well as acute and chronic symptoms of mind and body
Raw vegetable juice and raw food: Most human illnesses and diseases are due to a deficiency of vital nutrients. When you supply your body with the proper nutrients, in a form that your body can use, it knows how to repair itself!
Wheatgrass Juice: the wonder healer Wheatgrass Juice which contains chlorophyll, enzymes, vitamins and nutrients has been linked to many medical benefits.
Flax oil, borage oil, evening primrose oil To maintain my health I take everyday 2 tablespoons of Flax/Borage Combination and one table- spoon of Evening Primrose Oil mixed in my fresh
vegetable juice. - Shirley
Microwater I started drinking alkaline-ionized-electrolysed microwater instead of distilled water. Drinking ionized alkaline water will gradually lower the bodies acidity and enable the body to dispose of its waste products. An alkaline system can live longer and function better.
Therapeutic Fasting "Fasting is the world's most ancient and natural healing mechanism."
Uropathy - urine therapy: One of the most powerful, most researched and most medically proven natural cures ever discovered.
Healing eczema/psoriasis: the drugless approach Shirley's personal account of healing eczema/psoriasis with homeo- pathy, flax oil, borage oil, evening primrose oil, herbs, raw vegetable juice, wheat grass juice and the Edgar Cayce program.
Complete recovery from the Shingles in 12 days without drugs Shirley's personal account of healing a shingles outbreak with homeopathy, herbs and acupuncture treatments.
The danger of steroids (prednisone, cortisone) New research shows that permanent damage from the use of steroids is immediate and devastating.
Do you have a question about holistic or natural health or need assistance? click here to contact Shirley or call 323-522-4521 or 323-989-3372.

---

Après une vie entière de souffrances…
RETOUR A UNE SANTE RADIEUSE
Shirley

J'ai été la victime de l'énorme propagande de la médecine (qui est, me semble-t-il, bien malade, car elle est essentiellement axée sur la maladie au lieu de l'être pleinement sur la prévention et la santé). La médecine veut maintenir le monopole de la « guérison » et veut que nous croyions que nous n'avons aucun contrôle sur notre propre santé, que notre seul espoir dépend des médicaments, de la chirurgie et des radiations…Nous sommes encore nombreux à croire que notre santé dépend essentiellement de la qualité des services médicaux. La vérité est que notre santé est notre responsabilité. Notre pouvoir tient dans les choix que nous faisons tous les jours.

Avant 1982, je n'ai cessé de lutter par rapport à une très mauvaise santé. J'étais obèse, je souffrais de fatigue chronique et ma santé se dégradait. J'ai pris des médicaments pendant des années : 9 ans de corticostéroïdes pour soigner mon eczéma et mon psoriasis. Je faisais régulièrement des cures de plusieurs mois d'antibiotiques pour des infections récurrentes des poumons et de la gorge ; je prenais des médicaments pour décongestionner mes sinus, pour soulager mes lombalgies, ainsi que d'autres troubles de santé. J'ai souffert de sciatique, de grippes à répétition et d'infections diverses.

Au lieu de m'apporter la guérison, ces médicaments ne pouvaient que temporairement supprimer mes symptômes, en affaiblissant mon système immunitaire et au bout du compte me rendant plus malade encore. La combinaison d'une nourriture inadéquate et des effets secondaires des médicaments contribuait à affecter mon moral, me remplir de colère et me faire glisser vers la dépression.

En 1982, le médecin ordonna une mastectomie ; mon corps ne répondait plus aux divers médicaments… J'ai commencé à en avoir vraiment assez de la médecine classique et j'ai décidé qu'on ne m'amputerait pas d'un sein. Je savais qu'il me fallait changer de direction pour pouvoir reconstruire ma santé et retrouver ma vitalité.

J'ai alors consulté un médecin naturopathe qui m'a expliqué que la combinaison d'une nourriture inadéquate avec l'énorme quantité de médicaments que j'avais pris pendant des années avait permis à quantité de toxines de s'accumuler dans mes tissus, dans la lymphe, le sang pour finalement provoquer un état général de TOXEMIE. Ces toxines contribuaient grandement à affaiblir mon système immunitaire, me rendant plus sensible au stress, à la fatigue, comme aux maladies chroniques . Ce médecin me fit comprendre qu'il me fallait changer d'une façon radicale toute mon alimentation si je voulais avoir quelqu'espoir d'améliorer mon état misérable de santé.
« Que votre nourriture soit votre remède, et que votre remède soit votre nourriture. » Hippocrate, Père de la médecine (460-377 av. J.C.) Son éthique est à l'origine du serment que prêtent les médecins (serment d'Hippocrate) et dont un des premiers principes était : « Primum non nocere », (d'abord ne pas nuire) !

Un verset sanskrit du traité âyurvédique du Charaka Samhitâ dit : « Notre corps est le résultat de notre alimentation. Une nourriture saine et équilibrée donne sukha, une bonne santé ; une nourriture déséquilibrée amène dukha, la maladie et la souffrance. ».

Les paroles d'Hippocrate font écho à celles de la Taittiriya Upanishad (II,2,1) qui dit : « La nourriture naquit avant les créatures ; aussi elle est appelée la meilleure des médecines. » « Soyez reconnaissant envers toute nourriture, car la nourriture est Brahman. » Svâmi Vivekananda
Le retour à la santé
Le naturopathe qui était aussi médecin homéopathe me fit passer de la nourriture traditionnelle américaine (SAD « Standard American Diet »), à une alimentation saine comprenant des fruits et légumes frais biologiques, des noix sous leur forme la plus naturelle. J'appris petit à petit à préparer de délicieux repas CRUS très nourrissants. Je ne me suis jamais sentie frustrée ou affamée. J'ai complètement éliminé viande, produits laitiers, céréales, pain et ai entrepris un traitement homéopathique.

Les résultats ne se firent guère attendre et furent spectaculaires : En 6 semaines, les tumeurs que j'avais au sein avaient complètement disparu. En 12 semaines j'avais perdu près de 30 kg. sans effort et mon énergie s'était considérablement accrue. Je fonctionnais beaucoup mieux, j'étais beaucoup plus calme, centrée et je me sentais nettement plus heureuse. Ma résistance aux infections était parfaite. Je suis fière de pouvoir dire qu'au cours des 20 dernières années je n'ai plus connu le moindre rhume, la moindre grippe. Je n'ai plus eu la moindre infection au niveau des oreilles, du sinus, de la gorge, des poumons. J'étais émerveillée de constater que mes terribles maux de dos s'étaient évanouis après les traitements homéopathiques et la réforme de l'alimentation…

« Le médecin du futur ne prescrira pas de médicaments. Ses soins consisteront essentiellement à éveiller l'intérêt de ses patients pour l'alimentation, ainsi que pour les causes et la véritable prévention des maladies. » Thomas EDISON, (1847-1931)

J'ai lu des centaines d'histoires de guérisons « miraculeuses » de personnes qui sont passées des traitements allopathiques aux traitements holistiques et de la nourriture cuite à la nourriture CRUE.

Je n'utilise JAMAIS le micro-onde, je n'utilise plus jamais de sucre, de produits à base de soja ou d'huile de canola (explication sur internet)…Je ne me soumets plus aux tests comme mammographies… J'ai 54 ans .Pendant 20 ans, j'ai consciemment évité médecins, tests, médicaments et vaccins…

J'ai pu sauver mon époux d'une tumeur au poumon, d'une attaque cardiaque et de problèmes prostatiques sans médicaments, chimio ou chirurgie

Les compagnies pharmaceutiques dépensent des billions de dollars pour faire croire au public américain que c'est O.K. d'introduire des poisons dans nos corps, alors que l'Association Médicale Américaine reconnaît que LES EFFETS SECONDAIRES DES MEDICAMENTS PRESCRITS SELON LES REGLES , AINSI QUE LES ERREURS MEDICALES constituent la troisième cause de décès aux Etats-Unis.

Obtenir la santé pour vous-même, votre famille et vos animaux
L'élimination du symptôme ne veut pas nécessairement dire l'élimination de la maladie. « Il y a longtemps que je connais les dangers qu'il y a à traiter les symptômes comme s'il s'agissait de maladies. La maladie est la résultante finale d'une cause, et les symptômes sont les signes avertisseurs de la nature. R.A. Jackson. - Le moyen le plus rapide de restaurer la santé est d'arrêter de mettre dans le corps les éléments qui ont causé le problème, et ensuite de donner au corps les substances nutritives dont il a besoin pour se réparer et se reconstruire. L'approche holistique traite la personne entière, déclenche la force interne de guérison et stimule les capacités naturelles du corps à se guérir lui-même.

D Darryl See, MD. - « Notre seul espoir et notre seule défense doivent tenir dans notre propre système immunitaire. »

Rob Robertson, M D - « Un système immunitaire renforcé sera le premier moyen de rester en bonne santé à l'avenir. »

Dr Whitaker, M.D. - « Le plus grand événement médical de notre époque est la découverte du pouvoir stupéfiant que possède le corps de s'auto-guérir. »

La plupart des maladies modernes sont causées par des expositions prolongées à une combinaison de styles de vie négatifs et à des facteurs environnementaux toxiques, incluant l'alimentation, la malnutrition ,les pesticides, les antibiotiques, les fours à micro-ondes, la pollution chimique de la nourriture, de l'air, de l'eau, le manque d'exercice et le stress chronique. Ces facteurs sont de plus aggravés par l'échec de la médecine moderne à les reconnaître comme agents de maladie et de mort, ainsi qu'à l'absence de mesures réellement préventives à leur sujet. Les mêmes compagnies qui produisent les produits chimiques toxiques, produisent également les médicaments ; le cercle vicieux du profit ne relève pas de la seule théorie !

« Les homme s'aveuglent sur les conséquences de leur compulsion à empoisonner le vivant sous prétexte de le protéger. » M.A. Cotton

Obtenir la sant? pour vous-m?me, votre famille et vos animaux
If you need assistance to find information click here to contact Shirley or call 323-522-4521 or 323-989-3372.
USE OF THIS SITE SIGNIFIES YOUR AGREEMENT TO THE DISCLAIMER
Home: ShirleysWellnessCafe.com (aka: MyWellnessHouse.com) is a free educational site site dedicated to promote holistic health for you, your family, and your animals.


More at Shirley's Wellness Cafe:
Holistic Animal Health
Natural Health for Children
Natural Health for Women
Natural Health for Men
Steroids' Devastating Side Effects Natural alternative to steroids
Superbug Drug-Resistant Health Threat Natural Support of Immune Function
Arthritis Conditions - Natural Treatment
Eyesight Conditions - Natural Solutions
Diabetes Alternative Medicine
Health Issues: Consumer Alert!
Alternative Cancer Therapies
Gulf War Syndrome Causes and Illnesses
Chia Seeds: The Wonder Food with Healing Power
Antibiotic Resitance Crisis - The Prebiotics and Probiotic Revolution
The New Healing Science of Glyconutrients
What is Homeopathy?
Urine therapy: medically proven natural cure
Thyroid Disorder and the fluoride connection
Toxic Environment - Toxic Cosmetics
Detoxification for Optimum Health: Chemicals and toxins are the primary cause of disease and obesity
The Role of Glutathione in Health and Disease
Tonic Herbs for Longevity, Rejuvenation, Immunity
Raw Food and Juice Therapy
Therapeutic Fasting
Healing with Herbs and Other Natural Remedies
Water: the great healer
Myth of Osteoporosis - Protecting Your Bones
Moringa "The Miracle Tree" - Disease Prevention and Treatment
The acid-alkaline balance's impact on health
Clay Therapy - Our Earth, Our Cure
Bee Pollen: healing from the hives
Magnesium Medical Miracles
Marine plants to enhance health
Profound Life-Giving Properties of Marine Phytoplankton
The first natural stem cell enhancer
Guide to natural treatments for Fibromyalgia
Immune system: the body's defense department
Sunlight to restore health
Cayenne Pepper: the great healer
The acid-alkaline balance's impact on health
Allicin, The Heart of Garlic - Mother Nature's Defender
Wheatgrass juice: nectar of health and rejuvenation
Healing Earth: Fulvic Acid and Shilajit
A healing crisis: what is it?
Transfer Factor for people and animals
Overcoming stress naturally
Overcoming The Sugar Blues and Getting Off Prozac
Healing shingles/herpes zoster naturally and rapidly
Flaxseed Oil The Wonder Healer
Cholesterol Myth - Fats that Heal, Fats that Kill!
Salt Deficiency: the cause of many serious disease
Radiant, healthy skin: the natural way
Words Of Wisdom Follow Your Dreams!
Dangers of Modern Medicine: Iatrogenic Diseases
Healing asthma: a drugless approach
Alzheimer's Disease: There is Hope!
Healing eczema: a drugless approach
Healing psoriasis: a drugless approach
Parasites Infections: Symptoms and Natural Treatment (humans and pets)
Basic Healing Principles
AIDS/HIV/AZT: truth behind the propaganda
The bitter truth about nutrasweet
Canola oil: how toxic is it?
Bovine Growth Hormones in your milk
Beware of Genetically Engeneered Foods
Radiation Emergencies: Protecting The Thyroid Gland
Weight Loss: natural and healthy solutions
West Nile Virus - what the media won't tell you
Most Popular Natural Health Products Safe and Effective Remedies for People and Pets
About the author of this website


Doctors and parents expose how vaccines are crippling our children.
Dr. David Ayoub, M.D. lectures on Vaccines, Mercury, Autism and other disease
Vaccines: deception and tragedy
Vaccines and Sudden Infant Death Syndrome (SIDS)
Shaken Baby Syndrome or Vaccine-Induced Encephalitis?
Misdiagnosed Shaken Baby Syndrome: A Criminal Consequence of Vaccine Injury
AUTISM: is there a vaccine connection?
Criminal Consequence of Vaccine Injury
Anthrax Vaccine Facts and Gulf War Syndrome
Government Enforced Vaccinations: Vaccination Tracking Registry
How To Legally Avoid Unwanted Immunizations Of All Kinds
Tamiflu, Flu Vaccine: Shocking Discovery
Animals: chronic dis-ease caused by vaccines
Nosodes: alternative to conventional vaccines
Library: Vaccine Controversy books

Holistic Children's Health :
Holistic Pediatrics (general)
Nutrition for Babies and Children
Attachment Parenting


Ear infections: alternative to tubes and antibiotics
Pshychiatry - betraying and drugging children for profit
Childhood vaccinations: are they really safe and effective?
Sudden Infant Death Syndrome: astonishing facts
Autism: is there a vaccine connection?
The Circumcision Decision: what I wish I had known...
Understanding your baby's needs
Natural Birth and Home Birth
Ritalin Free Kids: Helping Children, Not Drugging Them
Homeopathy for Children and Infants
Forced Drugging of Children Parents facing jail over compulsory drug orders.
No longer blind: the story of Shirley's baby born blind and brain-injured

Holistic Animal health :
Do You Really Know What's In Your Pet's Food? by Dr. Jane Bicks DVM
Why RAW food?
Food Unfit For Pets
All Natural Healthy Pet Food
Animal Nutritional Therapy
Natural Animal Health
Homeopathy for animals
Renal Failure - Urinary Tract condition
Animals Messengers of Love and Wisdom
Pet Allergies, skin problems, obsessive biting self, chewing paws
Rearing healthy pups and kittens
Saving Shasta's life: a holistic approach
Sample RAW pet food recipes
Toxic environment and your pet's illness
Alternative to antibiotics
Testimonials of amazing animal healing.
Preventing and Healing Animal Cancer without drugs or surgery
Animal emotional and behavioral challenges
Holistic Health for Horses
Feline Holistic Health
Natural diet for pet birds
Vaccinosis: chronic dis-ease caused by vaccines
Nosodes: alternative to conventional vaccines
List of holisitic veterinarians
Managing flea bites and hotspots naturally
Improving your animal's health with kelp
Books and video: holistic animal health
Training Shasta for personal protection
Non-toxic health products and supplies for your pets

---
Dr. Jimmy Gutman, M.D - "Clinical evidence links low glutathione levels to the most common illnesses of our time as well as newly emerging diseases. Glutathione levels diminish as we age and many diseases normally associated with aging have been linked to glutathione deficiency."
Dr. Allan Somersall M.D - "To raise glutathione levels is to reduce premature oxidation, to quench destructive free radicals and help detoxify the poisons inside each cell when it needs to. Only Immunocal is clinically proven to do that in a safe, effective and convenient way." Learn more...





Do you have a question about holistic or natural health or need assistance? click here to contact Shirley or call 323-522-4521 or 323-989-3372.



The Truth About the Drug Companies : How They Deceive Us and What to Do About It "The medical establishment works closely with the drug multinationals whose main objective is profits, and whose worst nightmare would be an epidemic of good health. Lots of drugs MUST be sold. In order to achieve this, anything goes: lies, fraud, and kickbacks. Doctors are the principal salespeople of the drug companies. " Guylaine Lanctot, M.D.





Dangerous Side Effects or Flu Vaccine, H1N1, and Tamiflu Drug NFL cheerleader suffers brain damage after getting flu shot (watch the video). Medical doctors warning about dangerous side effects of flu vaccine and flu drug. more...







AIDS/HIV/AZT: truth behind the propaganda






T h e D R U G S T O R Y
A Factological History of AMERICA'S $10,000,000,000 DRUG CARTEL — ITS METHODS, OPERATIONS, HIDDEN OWNER-SHIP, PROFITS AND TERRIFIC IMPACT ON THE HEALTH OF THE AMERICAN PEOPLE.







Prescription for Disaster in-depth investigation into the relationships between the pharmaceutical industry, the FDA, lobbyists, lawmakers, medical schools, and researchers, and the impact this has on consumers and their health care.


The World Natural Health Organization's mission is to unite all natural health care groups against the attack of government officials and special interest groups that want to eliminate the natural health care system, institutions of higher learning, the manufacturing of natural herbal products, and natural health care laboratories around the world.

Current US Lawsuits Against Big Pharma

Gandhi - "We have grown accustomed to believing that no illness can be cured without medicine. However, this is just a superstition. Medicines are always dangerous"






Chemicals and Toxins Are The Primary Cause of Illness, Disease and Obesity. Detoxification comes in many forms and refers to many different programs that cleanse the body of toxins. Detoxification for Optimum Health










A growing number of holistic doctors, pediatricians and veterinarians use transfer factors as an alternative to, or in conjunction with conventional medicine for their acute and chronic cases, including cancer and other serious health conditions, with excellent outcome.
Dr. Rob Robertson, MD - "There is no other product in a nutritional substance, nor a drug, that has this kind of power and ability to affect our immune system. With the increase of killer viruses, mutated germs, super-resistant germs, and food contaminations, our only hope and defense, must lie within our own immune system." Transfer factors and the immune sytem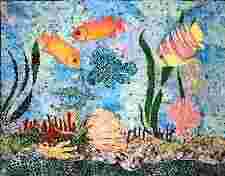 Dr. Jerry Tennant, M.D. says that marine phytoplankton contains almost everything one needs to sustain life and to restore health by providing the raw materials to make new cells that function normally. These nutrients improve mental function, and memory. They reduce depression, harmful effects of stress, and mood swings. Profound Life-Giving Properties of Marine Phytoplankton











MagnesiumTherapy Magnesium helps maintain normal muscle and nerve function, keeps heart rhythm steady, and bones strong. Dr. Sidney Baker - "Magnesium deficiency can affect virtually every organ system of the body. With regard to skeletal muscle, one may experience twitches, cramps, muscle tension, muscle soreness, including back aches, neck pain, tension headaches and jaw joint (TMJ) dysfunction." more







Natural Stem Cell Enhancers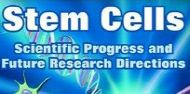 The first natural plant-based stem cell enhancers have shown to trigger the release of millions of adult stem cells from the bone marrow very quickly. These stem cells can then migrate and attach to any cells, tissue, bone, muscle, cartilage, organ anywhere in the body needing repair. Learn more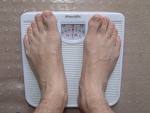 Dr. Paula Baillie-Hamilton, M.D., Ph.D. reveals the evidence linking diseases and obesity to health damaging chemicals which can upset the balance that helps maintain healthy body weight. Learn about simple, natural, inexpensive and effective approach to cleansing and weight loss programs.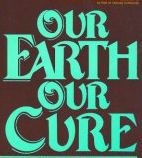 The Native Americans call it "Ee-Wah-Kee" meaning "The-Mud-That-Heals". In addition to the role it plays as a potent detoxifier, therapeutic clay has also been used extensively in the treatment of pain, open wounds, colitis, diarrhea, hemorrhoids, stomach ulcers, intestinal problems, acne, anemia, and a variety of other health issues. more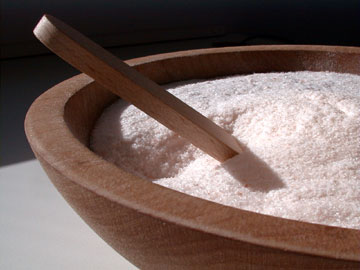 The Healing Power of Original Himalayan Crystal Salt For centuries, the energy/information content, in the form of vital mineral elements locked away within these perfectly formed crystals of mineral rich salt, were utilized by doctors for treating most every disorder known to humans, and with unfailing success. Recently. this ancient knowledge was once again uncovered by biophysicists and brought to light in the acclaimed book, Water and Salt, The Essence of Life , by Dr. Barbara Hendel and biophysicist Peter Ferreira










Teas Are One of The Most Effective Ways to Benefit from Nature's Healing Herbs
Teas can help fight depression and anxiety, heal skin conditions and gastrointestinal disorders, regulate hormone imbalances, improve your sex life, prevent illness, and help you heal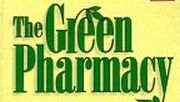 faster. Many diseases and conditions for which we turn to modern medicine can also be treated naturally with healing herbs. These treatments can be safer, less expensive and possibly even more effective than traditional methods. Dr. Myklebust, MD: "Teas are rich in antioxidants called polyphenols which are plant chemicals that may help prevent cancer, heart disease, and other diseases" More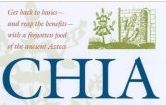 Chia Seeds: The "Aztec" Wonder Food with Healing Power. The ancient Aztec civilization used Chia seed to provide them with radiant health, endurance, and boundless energy.








Raising Public Awareness
Most modern maladies are caused by prolonged exposure to a combination of negative lifestyles and toxic environmental factors, including junk food and malnutrition, pesticides, antibiotics, microwaves, chemical pollution of food, water and air, lack of exercise and chronic stress. These factors are further aggravated by the failure of modern medicine to recognize them as agents of dis-"ease" and death and the consequent failure to take preventative measures against them. more




Gandhi - "We have grown accustomed to believing that no illness can be cured without medicine. However, this is just a superstition. Medicines are always dangerous"






At India Herbs, you will find the highest quality natural medicine based upon 5,000 Year Old Ayurveda Medicine and formulated by a team of doctors with extensive clinical experience to help with a wide range of health conditions.








Natural Herbal Solutions just for Infants, Children and Teens: Help your child stay healthy naturally (ADD, ADHD, Depression, Bed wetting, Colic, and more)








Stressed out? Anxious? Worried? Panic Attack? Insomnia? Today's fast paced living can translate into a highly stressful environment. Our bodies are continually challenged physically and emotionally, in the workplace and in our personal lives. Learn about natural drugless self-help Treatment for Depression and the Emotionally Stressed.






Natural herbal remedies for a Healthy Heart - Hypertention - High Cholesterol






Shirley's Wellness Cafe's recommended natural health products.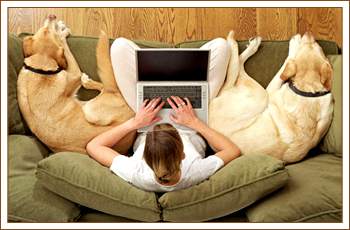 Home-base Income opportunity
Share with others nature's gifts that assists us on our journey to optimal health and wellness.