Dr. Monica Marcu, Ph.D. - "Moringa is an extraordinary plant. It's a plant that has all the nutrients that could be found in a perfect food."

For centuries, many cultures have looked to Moringa as a general remedy and healing agent. It has been referred to as the Miracle Plant. Moringa's benefits are both broad and compelling. Legend has it that Moringa's effectiveness is known for treating more than 300 conditions and has been heavily utilized in folk medicine to treat a variety of health conditions. It has been targeted on the Discovery Channel as one of the best all natural supplements in the world.

Moringa oleifera Lam ( (also known as Malunggay) is a highly valued plant, distributed in many countries of the tropics and subtropics. It has an impressive range of medicinal uses with high nutritional value. Different parts of this plant contain a profile of important minerals, and are a good source of protein, vitamins, beta-carotene, amino acids and various phenolics. The Moringa plant provides a rich and rare combination of zeatin, quercetin, beta-sitosterol, caffeoylquinic acid and kaempferol. In addition to its compelling water purifying powers and high nutritional value, Moringa. oleifera is very important for its medicinal value.

Various parts of this plant such as the leaves, roots, seed, bark, fruit, flowers and immature pods act as cardiac and circulatory stimulants, possess antitumor, antipyretic, antiepileptic, antiinflammatory, antiulcer, antispasmodic, diuretic, antihypertensive, cholesterol lowering, antioxidant, antidiabetic, hepatoprotective, antibacterial and antifungal activities, and are being employed for the treatment of different ailments in the indigenous system of medicine, particularly in South Asia. This review focuses on the detailed phytochemical composition, medicinal uses, along with pharmacological properties of different parts of this multipurpose tree. India's ancient tradition of ayurveda medicine sites 300 diseases that are treated with the leaves of the Moringa tree.

Los Angeles Times - "Scientifically speaking, Moringa sounds like magic. It can rebuild weak bones, enrich anemic blood and enable a malnourished mother to nurse her starving baby. Doctors use it to treat diabetes in West Africa and high blood pressure in India .... And it's not only good for you, it's delicious."
Dr. Marcu who has made some extensive research on the significant nutritional potency of Moringa / Malunggay, says that the "miracle vegetable" is an ideal energy food — the leaves can actually be eaten raw, but best added in meals as a special ingredient — or diet supplement that "can help offset a typically unhealthy Western diet" due to its high concentration of nutrients.

While traditional Ayurvedic medicine used this tree to heal or prevent hundreds of diseases, scientific evidence is accumulating to support many of the healing properties of Moringa. Some of its chemical compounds have been isolated and described. Because of its numerous healing and nutritious properties, around the world Moringa is the subject of legends and praise, awe and respect so much so that it is also called Miracle Tree more...
Medical Evidence for Moringa's Nutritional,Therapeutic
A medical crisis has been looming upon us. Every year, disease causing microbes and bacteria are getting more and more resistant to common antibiotics such as penicillin and amoxicillin. Superbug Drug-Resistant Health Threat Bacteria and microbes evolve to build up resistances because of the overuse of antibiotics. Studies have revealed that they have been systematically been overprescribed over the past decades, giving the most mundane strains of bacteria plenty of opportunities to build up defenses against them. Already, several antibiotic resistant strains of this once manageable disease have emerged, with doctors and scientists scrambling to find new kinds of antibiotics. Bacteria and microbes evolve to build up these resistances because of the overuse of antibiotics. Studies have revealed that they have been systematically been overprescribed over the past decades, giving the most mundane strains of bacteria plenty of opportunities to build up defenses against them. Moringa Oleifera Capsules
Moringa's use as an antibiotic in traditional medicine dates back thousands of years, while scientific evidence of it has been in existence since the late 1940's. These studies were conducted largely in the orient, which is why Western medicine and the pharmaceutical industry have largely remained ignorant of it. Indian scientists have identified Pterygospermin as the active compound in moringa that causes its antibacterial action. Pterygospermin, once consumed, breaks down into two separate benzyl isothiocyanate, a substance with known antimicrobial properties. Studies have shown that moringa leaf juice can be particularly effective against the Pseudononas aeruginosa bacterium, which can cause diseases in both animals and humans. This bacterium usually infects people with damaged exposed tissues or a weakened immune system, oftentimes manifesting itself through inflammation. In severe cases, the bacteria can take hold in the major organs such as the lungs, kidneys, or the urinary tract, with potentially fatal consequences. Staphylococcus aureus, a bacterium more commonly known as the cause of staph infections, which usually manifest as a skin infection. It was found that moringa was just as effective as the commercial antibiotic Neomycin in getting rid of the infection.

Do you have a question or need assistance? Contact Shirley or call 323-522-4521 or 323-989-3372

Flo antibacterial peptide from the tropical tree Moringa oleifera: A template for novel antibacterial agents
Pharmacological properties of Moringa oleifera. 1: Preliminary screening for antimicrobial activity
Antibacterial Activity of Leaf Juice and Extracts of Moringa oleifera Lam. against Some Human Pathogenic Bacteria
Moringa oleifera: A Review of the Medical Evidence for Its Nutritional, Therapeutic, and Prophylactic Properties
References
Moringa Oleifera Capsules

Moringa for sleep and relaxation
Moringa acts as a great natural sleeping aid because it contains the unique natural compound known as Nebedaye, which can be found in the leaves. Nebedaye sets several of the body's key conditions for a fitful night's rest. It lowers our blood sugar levels, soothes our digestive system, and has a depressive effect on our central nervous system, acting as a muscle relaxant. When our muscles relax, it not only dissipates our tension, but also results in less constriction of our blood vessels. This results in lower blood pressure, which also helps to make sleep that much more restful. Moringa also helps you stay asleep for much longer. In one scientific study, it was shown that subject who consumed moringa could stay asleep for up to twice as long as subjects that did not consume any moringa. This makes it useful for those people who wish to stay in a long blissful slumber. On the other hand, the enhanced relaxation and deeper sleep will allow people with a limited number of allotted sleeping hours to awaken more refreshed and energized than they normally would. Moringa's ability to relax muscles can come in handy not just for people looking for a good night's sleep, but for those who are suffering from muscle pains and spasms as well. This can be especially beneficial for athletes, people recovering from injuries, and those who suffer from certain muscular conditions. These properties also help make moringa a safe and effective diuretic. Moringa Zinga, 500 mg, in an all vegetarian capsule. Contains pure, powdered moringa leaf. No fillers of any kind!

Moringa tree (also known as the horseradish tree, drumstick tree, benzolive tree, kelor, marango, mlonge, moonga, mulangay, nébéday, saijhan, sajna or Ben oil tree), was utilized by the ancient Romans, Greeks and Egyptians; it is now widely cultivated and has become naturalized in many locations in the tropics. Called "Malunggay" in the Philippines, "Sajina" in the Indian Subcontinent, and "Moringa" in English. Moringa is not your ordinary green leafy vegetables. According to Dr. Lydia M. Marero of the Food and Nutrition Research Institute of the Philippines, Moringa oleifera Lamk is one of the world's most useful plants. It is used as food, effective flocculant or water treatment, antibiotic, source of oil, and coagulant for turbid waters. It is also called mother's best friend, and miracle vegetable by many who know malunggay's beneficial uses. It is cultivated in all countries of the tropics. It is easy to plant and is available year-round.

Natural benefits from Moringa:

- Nourishes body's immune system
- Promotes healthy circulation
- Supports normal blood glucose levels
- Natural anti-aging benefits
- Anti-Inflammatory support
- Promotes healthy digestion
- Heightens mental clarity
- Naturally increases energy

Moringa trees have been used to combat malnutrition, especially among infants and nursing mothers. A large number of reports on the nutritional qualities of Moringa now exist in both the scientific and the popular literature. Leaves can be eaten fresh, cooked, or stored as dried powder for many months without refrigeration, and reportedly without loss of nutritional value.

Health nutritionists claim that an ounce of malunggay has the same Vitamin C content as seven oranges. An important function of vitamin C not known to many is its being an antioxidant. In fact, it has been recognized and accepted by the US Food and Drug Administration as one of the four dietary antioxidants, the others being vitamin E, beta-carotene and selenium. (A dietary oxidant is a substance in food that significantly decreases the adverse effects of harmful chemicals). Oral histories recorded by Lowell Fuglie in Senegal and throughout West Africa, who reports (and has extensively documented on video) countless instances of lifesaving nutritional rescue that are attributed to Moringa.

There are various parts of the moringa plant which are being used for health reasons. For one, the leaves of this plant proved to be a good source of calcium, iron, ascorbic acid and phosphorus. Its other parts such as the seeds, the young pods, and the flowers have been established to benefit individuals as far as anti-oxidant, anti-diabetic, circulatory stimulations, and such other activities that are most beneficial to mankind, are concerned. There have been claims that moringa can be used to lower blood pressure, aid in pains caused by rheumatism, headaches and migraines, as well as its being an anti-tumor plant. Malunggay is also used for purgative and anti-fungal purposes, as well. All these prove the claim that this plant is indeed multi-purpose.

Findings of a study made in India, which were used as the basis of many news reports on malunggay as a wonder plant, states that moringa contains anti-cancer compounds (phytochemicals) that help stop the growth of cancer cells. Moringa is said to be effective in treating ovarian cancer, among a host of other diseases like arthritis, anemia, heart complications, kidney problems, scurvy, asthma, and digestive disorders (ulcer, gastritis, diarrhea, colitis, dysentery).

Moringa has been observed by scientists to contain unique compounds and enact mechanisms that help purge the liver of these toxins and even reverse the damage that they cause. Silymarin is a flavonoid or specialized molecule found in moringa that has been shown to help reduce the effects of hepatoxins on the liver, improving its resiliency. It also protects the liver from the toxic effects of rare earth metal salts such as praseodymium, cerium, and indium, which are known to cause the degeneration of the liver. Scientists theorize that moringa somehow causes the body to get rid of these poisonous compounds in a more rapid manner. This same mechanism also helps make moringa effective against several known poisonous compounds such as a-amanitin and phalloidin. Moringa prevents such toxic cell damage from occurring in two ways. First, it somehow alters the composition of our cell membranes, which only allow a small amount of toxin to seep into our cells. Secondly, the same cell regeneration mechanisms that moringa employs to reduce aging also ensures that there is a large number of healthy cells to replace those that do succumb to the toxins.

Moringa has also been observed to be an effective treatment against a wide array of liver diseases, such as both chronic and acute hepatitis, cirrhosis of the liver, fatty degeneration of the liver, and the metabolic liver disease brought about by alcohol and drug use. This is because moringa not only stops the toxicity that causes these diseases, but also helps reverse it. On its own, the liver is a very resilient organ, able to regenerate its cells and grow back even after over half of it is destroyed or removed. Moringa accelerates this regeneration process by about four times the normal speed, eventually helping the liver regain full functionality. Moringa Oleifera Capsules

Moringa Studies
• Moringa preparations have been cited often in scientific literature as antibiotic, antiinflammatory, hypocholesterolemic and hypoglycemic. However, many of the reports are not placebo-controlled randomized clinical trials.
• Antiinflammatory / Anti-tumor: Anti-inflammtory and Antitumor Activities of Seeds Extracts of Malunggay—A study showed the crude ethanol extract of dried seeds inhibited the carrageenan-induced inflammation in the hind paw of mice by 85% at a dosage of 3 mg/g body weight; the mature green seeds by 77%. The crude ethanol extract also inhibited the formation of Epstein-Barr virus-early antigen (EBV-EA) induced by 12-0-tetradecanoylphorbol-13-acetate (TPA). At a dosage of 100 ?g/ml, the extract inhibited EBV-EA formation by 100% suggesting its antitumor-promoting activity. <Abstract:http://www.stii.dost.gov.ph/pjsweb/data/antitumor_of_malunggay.htm>
• Cancer: Possible Role of Moringa oleifera Lam. Root in Epithelial Ovarian Cancer: Study suggests a role for M Oleifera, shown to interfere with cytokine pathways.
• Asthma: Antiasthmatic activity of Moringa oleifera Lam: A clinical study: Study showed improvement in forced vital capacity, FEV1, and peak expiratory flow rate. It suggests a usefulness for MO seed kernel in patients with asthma.
• Antibiotic: 50 years ago, a study yielded Pterygospermin, a compound that readily dissociates into two molecules of benzyl isothiocyanate which has been shown to have antimicrobial properties. Unfortunately, many of the reports of antibiotic efficacy in humans were not from placebo controlled, randomized clinical trials. Recent studies have demonstrated possible efficacy against H. pylori.
• Hormonal properties / Abortifacient: Biochemical observations and histologic findings have been correlated with the anti-implantation action of aequous extracts, one possible explanation for its use as an abortifacient. source
• Antiurolithiatic: Study showed lowering of stone forming constituents in the kidneys of calculogenic rats with the use of aqueous and alcoholic extracts of MO suggesting antiurolithiatic activity.
• Antimicrobial / Water Purifyiing: Study of MO seeds paste for water purification yielded a steroidal glycoside, strophantidin, a bioactive agent in the seed. The seed paste was found effective in clarification and sedimentation of inorganic and organic matter in raw water, reducing total microbial and coliform counts by 55% and 65% respectively, in 24 hours, compared to alum with 65% and 83% reduction.
• Antipyretic / Wound Healing: Study of the ethanolic and ethyl acetate extracts of MO showed significant antipyretic activity in rats; the ethyl acetate extract of dried leaves showed significant wound healing on rat wound models.
• Analgeic: Previous studies have shown analgesic activity from the leaves of MO. This study on the alcoholic extract of MO seeds showed potent analgesic activity comparable to that of aspirin dose of 25 mg/kg BW.
• Hepatoprotective / Antioxidant: Study concluded that the alcoholic extracts of MO produced significant hepatoprotective and antioxidant activity, the aqueous extracts of the fruit less than the alcoholic extract.
Sometimes, people think that solutions to their problems are expensive and hard to find. But more often than not, real solutions to basic problems are abundant, cheap and even free. Health problems are especially solvable with natural inexpensive gifts from nature. Moringa, for example, is a wonderful blessing for us all. Locally, it is called malunggay and is easily available everywhere. Unfortunately, it is little appreciated by many Filipinos. Today, I would like to share with the good news about Moringa, as written by Mark Fritz of the Los Angeles Times.

"Scientifically speaking, Moringa sounds like magic. It can rebuild weak bones, enrich anemic blood and enable a malnourished mother to nurse her starving baby. Ounce for ounce, it has the calcium of four glasses of milk, the vitamin C of seven oranges and the potassium of three bananas.

"A dash of Moringa can make dirty water drinkable. Doctors use it to treat diabetes in West Africa and high blood pressure in India. Not only can it staunch a skin infection, but Moringa also makes an excellent fuel and fertilizer.

The malunggay plant is also a proven water purifier with its remarkable antiparasitic, antibacterial, and antiviral properties. Its seeds can be used to clean dirty or polluted water.

So, basically, having malunggay trees planted in your garden is like having your ready pharmacy that offers free medicines in your own backyard. (Note: If you want to know how to plant and harvest a malunggay tree, click here. Two American volunteer workers, who are part of the Moringa Project in an African community, show you how it's done in this video.)

Hawaii-based farmer Vicky Domingo, who has been planting malunggay trees for more than 25 years now, reportedly harvests malunggay twice a week all year round. She says that all parts of the malunggay tree are usable for nutritional and medicinal purposes — from the roots, trunk, and branches to the leaves, flowers, and seeds. The roots, for instance, can be used to make tea, while the trunk, after it's scraped and squeezed for its juice, can be used to clean wounds.

Fritz also reports on the positive results of using Moringa as a substitute for expensive whole milk powder in nutrition projects. The Moringa packed with amino acids which are highly absorbable and absolutely crucial to good health. The human body is capable of manufacturing only 12 of the 20 different amino acids needed to build proteins used to grow, repair, and maintain cells. The other eight essential amino acids must come from a person's diet.

Complete range of naturally occurring amino acids found in Moringa and a brief explanation of why our bodies require them:

ISOLEUCINE builds proteins and enzymes and it provides ingredients used to create other essential biochemical components in your body, some of which promote energy and stimulate the brain to keep you alert.

Do you have a question or need assistance? Contact Shirley or call 323-522-4521 or 323-989-3372

LEUCINE works with isoleucine to build proteins and enzymes which enhance your body's energy and alertness.

LYSINE insures your body absorbs the right amount of calcium. It also helps form collagen used in your bone cartilage and connective tissues. And lysine aids in the production of antibodies, hormones, and enzymes. Recent studies have shown lysine improves the balance of nutrients that reduce viral growth.

METHIONINE primarily supplies sulfur to your body. It is known to prevent hair, skin, and nail problems while lowering cholesterol levels as it increases your liver's production of lecithin. Methionine reduces liver fat and protects the kidneys, which reduces bladder irritation.

PHENYLALAINE produces the chemical needed to transmit signals between your nerve cells and your brain. It can help keep you alert, reduce your hunger pains, plus improve your memory and your mood.

THREONINE is an important part of collagen, elastin,and enamel proteins. Not only does it assist metabolism, threonine helps prevent fat build-up in the liver while boosting your body's digestive and intestinal tracts.

TRYPTOHYAN supports your immune system, alleviates insomnia, reduces anxiety, depression, and the symptoms of migraine headaches. It also is beneficial in decreasing the risk of artery and heart spasms as it works with lysine to reduce cholesterol levels.

VALINE is important in promoting a sharp mind, coordinated muscles, and a calm mood. These non-essential amino acids, which can be manufactured by your body with the help of proper nutrition, are also found abundantly in Moringa:

ALANINE is important when it comes to building energy in your muscle tissue, brain, and central nervous system. It strengthens your immune system by producing antibodies. Alanine also helps in the healthy metabolism of sugars and organic acids in your body.

ARGININE has been shown in studies to cause the release of the growth hormones considered crucial for optimal muscle growth and tissue repair. It also improves immune responses to bacteria, viruses, and tumor cells while promoting the healing of your body's wounds.

ASPARTIC ACID helps rid your body of ammonia created by cellular waste. When the ammonia enters your circulatory system it can act as a highly toxic substance which can damage your central nervous system. Recent studies have also shown that aspartic acid may decrease fatigue and increase endurance.

CYSTINE functions as an antioxidant and is a powerful aid to the body in protecting against radiation and pollution. It can help slow the aging process, deactivate free radicals, and neutralize toxins. It also aids in protein synthesis and presents cellular change. It is necessary for the formation of new skin cells, which aids in the recovery from burns and surgical operations.

GLUTAMIC ACID is food for the brain. It improves mental capacities, helps speed the healing of ulcers, reduces fatigue, and curbs your sugar cravings.

GLYCINE promotes the release of oxygen required in the cell-making process. It is also important in the manufacturing of hormones responsible for a strong immune system.

HISTIDINE is used in the treatment of rheumatoid arthritis, allergies, ulcers, and anemia. A lack of histidine may leadto poor hearing.

SERINE is important in storing glucose in the liver and muscles. Its antibodies help strengthen your body's immune system. Plus, it synthesizes fatty acid sheaths around nerve fibers.

PROLINE is extremely important for the proper function of your joints and tendons.

It also helps maintain and strengthen heart muscles.

TRYROSINE transmits nerve impulses to your brain. It helps overcome depression; improves memory; increases mental alertness; plus promotes the healthy functioning of the thyroid, adrenal, and pituitary glands.

Moringa oleifera: A Review of the Medical Evidence for Its Nutritional, Therapeutic, and Prophylactic Properties Cancer Prevention. Since Moringa species have long been recognized by folk medicine practitioners as having value in tumor therapy (61), we examined compounds [1] and [2] for their cancer preventive potential (39). Recently, [1] and the related compound [3] were shown to be potent inhibitors of phorbol ester (TPA)-induced Epstein-Barr virus early antigen activation in lymphoblastoid (Burkitt's lymphoma) cells (57,104). In one of these studies, [3] also inhibited tumor promotion in a mouse two-stage DMBA-TPA tumor model (104). In an even more recent study, Bharali and colleagues have examined skin tumor prevention following ingestion of drumstick (Moringa seedpod) extracts (12). In this mouse model, which included appropriate positive and negative controls, a dramatic reduction in skin papillomas was demonstrated. references...

Experts agree that the long-term solution to malnutrition is the use of foods rich in the essential nutrients often lacking in people's diets. Modern scientific research is proving that Moringa leaves are one of the richest sources of such nutrients.

Ann Hirsch, PhD - "One of the things that impresses me most about Moringa is the fact that it has the full complement of the essential amino acids that humans beings need-there are eight of them that we cannot synthesize, so we have to get them from our food." -- Ann Hirsch, PhD, Professor of Botany at University of California Los Angeles

Do you have a question or need assistance? Contact Shirley or call 323-522-4521 or 323-989-3372

---

RESEARCH: Moringa oleifera Lam. (Moringaceae)

J Med Food. 2003 Fall;6(3):255-9.

Antioxidant action of Moringa oleifera Lam. (drumstick) against anti tubercular drug induced lipid peroxidation in rats.

Ashok Kumar N, Pari L.
Department of Biochemistry, Faculty of Science, Annamalai University, Annamalai Nagar-608 002, Tamil Nadu, India.

The protective effect of Moringa oleifera Lam. (Moringaceae) on hepatic marker enzymes, lipid peroxidation, and antioxidants was investigated during antitubercular drug (isoniazid, rifampicin, and pyrazinamide)-induced toxicity in rats. Enhanced hepatic marker enzymes and lipid peroxidation of antitubercular drug treatment was accompanied by a significant decrease in the levels of vitamin C, reduced glutathione, superoxide dismutase, catalase, glutathione peroxidase, and glutathione S-transferase. Administration of Moringa oleifera extract and silymarin significantly decreased hepatic marker enzymes and lipid peroxidation with a simultaneous increase in the level of antioxidants. We speculate that Moringa oleifera extract exerts its protective effects by decreasing liver lipid peroxides and enhancing antioxidants.

---

Bioresource Technology. 2007 Jan;98(1):232-6. Epub 2006 Jan 6.

Anti-fungal activity of crude extracts and essential oil of Moringa oleifera Lam.

Chuang PH, Lee CW, Chou JY, Murugan M, Shieh BJ, Chen HM.

Institute of Bioagricultural Sciences, Academia Sinica, Taipei 115, Taiwan, ROC.
Investigations were carried out to evaluate the therapeutic properties of the seeds and leaves of Moringa oleifera Lam as herbal medicines. Ethanol extracts showed anti-fungal activities in vitro against dermatophytes such as Trichophyton rubrum, Trichophyton mentagrophytes, Epidermophyton floccosum, and Microsporum canis. GC-MS analysis of the chemical composition of the essential oil from leaves showed a total of 44 compounds. Isolated extracts could be of use for the future development of anti-skin disease agents.

---

J Med Food. 2002 Fall;5(3):171-7.

Hepatoprotective activity of Moringa oleifera on antitubercular drug-induced liver damage in rats.

Pari L, Kumar NA.
Department of Biochemistry, Faculty of Science, AnnamalaiUniversity, Annamalai Nagar, Tamil Nadu - 608 002, India. paribala@sancharnet.in

Moringa oleifera Lam (Moringaceae), commonly known as "Drumstick," is used in Indian folk medicine for the treatment of various illness. We have evaluated the hepatoprotective effect of an ethanolic extract of M. oleifera leaves on liver damage induced by antitubercular drugs such as isoniazid (INH), rifampicin (RMP), and pyrazinamide (PZA) in rats. Oral administration of the extract showed a significant protective action made evident by its effect on the levels of glutamic oxaloacetic transaminase (aspartate aminotransferase), glutamic pyruvic transaminase (alanine aminotransferase), alkaline phosphatase, and bilirubin in the serum; lipids, and lipid peroxidation levels in liver. This observation was supplemented by histopathological examination of liver sections. The results of this study showed that treatment with M. oleifera extracts or silymarin (as a reference) appears to enhance the recovery from hepatic damage induced by antitubercular drugs.

---

J Ethnopharmacol. 2003 Jun;86(2-3):191-5.

Effect of fruits of Moringa oleifera on the lipid profile of normal and hypercholesterolaemic rabbits.

Mehta K, Balaraman R, Amin AH, Bafna PA, Gulati OD.
Department of Pharmacy, Faculty of Technology and Engineering, The M.S. University of Baroda, Kalabhavan, Gujarat, India.

Rabbits were fed Moringa oleifera (200mg/kg/day, p.o.) or lovastatin (6mg/kg/day, p.o.) in banana pulp along with standard laboratory diet and hypercholesterolaemic diet for 120 days. Moringa oleifera and lovastatin were found to lower the serum cholesterol, phospholipid, triglyceride, VLDL, LDL, cholesterol to phospholipid ratio and atherogenic index, but were found to increase the HDL ratio (HDL/HDL-total cholesterol) as compared to the corresponding control groups. Treatment with M. oleifera or lovastatin in normal rabbits decreased the HDL levels. However, HDL levels were significantly increased or decreased in M. oleifera- or lovastatin-treated hypercholesterolaemic rabbits, respectively. Lovastatin- or M. oleifera-treated hypercholesterolaemic rabbits showed decrease in lipid profile of liver, heart and aorta while similar treatment of normal animals did not produce significant reduction in heart. Moringa oleifera was found to increase the excretion of faecal cholesterol. Thus, the study demonstrates that M. oleifera possesses a hypolipidaemic effect.

---

Hypocholesterolemic effects of crude extract of leaf of Moringa oleifera Lam in high-fat diet fed wistar rats.

Ghasi S, Nwobodo E, Ofili JO.
Department of Pharmacology and Therapeutics, College of Medicine, University of Nigeria, Enugu.

The leaves of Moringa oleifera Lam (Moringaceae) are used by the Indians in their herbal medicine as a hypocholesterolemic agent in obese patients. The scientific basis for their use in hypercholesterolemia was therefore examined. It was found that administration of the crude leaf extract of Moringa oleifera along with high-fat diet decreased the high-fat diet-induced increases in serum, liver, and kidney cholesterol levels by 14.35% (115-103.2 mg/100 ml of serum), 6.40% (9.4-8.8 mg/g wet weight) and 11.09% (1.09-0.97 mg/g wet weight) respectively. The effect on the serum cholesterol was statistically significant. No significant effect on serum total protein was observed. However, the crude extract increased serum albumin by 15.22% (46-53 g/l). This value was also found to be statistically significant. It was concluded that the leaves of Moringa oleifera have definite hypocholesterolemic activity and that there is valid pharmacological basis for employing them for this purpose in India. Moringa Research

---


Medicinal Use and Health benefits of Cayenne Pepper (Capsicum)

"Cayenne has the ability to clear the blood of matter and gasses that cause digestive problems and to help people who suffer from cold hands or feet. It alleviates inflammation and can break up the deposits that contribute to the pain of arthritis. It clears sinus congestion, conjunctivitis, and spongy, bleeding gums. Because it also has astringent qualities, it can stop bleeding and prevent swelling. A source of Vitamin C, it rejuvenates the entire body when energy is depleted and is such a powerful stimulant that just a few sips of cayenne water or a few grains of cayenne on the lips may help prevent shock or depression in times of physical or emotional trauma. And it is believed to be a good tonic for strengthening the heart. From my studies and my own experience with cayenne, I consider it to be an important ingredient for anybody interested in taking educated and careful responsibility for his or her own well-being in situations that are not serious enough to require a doctor's care or in circumstances in which medical attention is not immediately available. " Cayenne for your health

Do you have a question or need assistance? Contact Shirley or call 323-522-4521 or 323-989-3372

---

Chia Seeds (Salvia Hispanica) for Radiant Health, Endurance, and Boundless Energy

Chia seeds (Salvia hispanica L) was first used as food as early as 3500 B.C. The ancient Aztec civilization used Chia seed to provide them with radiant health, endurance, and boundless energy. The seeds have twice the protein of any other seed or grain, five times the calcium of milk, boron which is trace mineral that helps transfer calcium into your bones, omega 3 and omega 6 which are essential oils for the body. They also have a very long list of other valuable nutrients. The Aztecs prized this grain more highly than gold and they even used it as medicine. The soluble fiber in the gel forms a wall between carbohydrates and the body, releasing them slowly into the body. This has been found to be very helpful for people who have trouble controlling their sugar levels like Diabetics. more

---

Other Natural Health Enhancers and Detoxifiers that you should know about:

Treating Chronically Ill Patients with Transfer Factor

Transfer factor is the name of the molecules in the immune system that transfer and establish the immune system in a newborn. These molecules were first discovered in the late 40's by Dr. H. Sherwood Lawrence. Transfer factor has been studied for decades by scientists from all over the world, and thousands of studies exist. Dr. Lawrence found that adding transfer factors to an existing immune system increased the efficiency of that immune system dramatically. This helped fight bacterial infections like bronchitis, pneumonia, and sinus infections, viral infections like colds and flu, and diseases like cancer, much more effectively.

Rob Robertson, MD - "There is no other product in a nutritional substance, nor a drug, that has this kind of power and ability to affect our immune system. With the increase of killer viruses, mutated germs, super-resistant germs, and food contaminations, our only hope and defense, must lie within our own immune system." more...

---

Healing Clay - Healing Earth Clay is renowned to have many uses in promoting health in plants, animals and humans. Bentonite, Pascalite, as well as other types of healing clays, have been used by indigenous cultures since before recorded history. According to Knishinsky, benefits reported by people using liquid clay for a period of two to four weeks include: improved intestinal regularity; relief from chronic constipation, diarrhea, indigestion, and ulcers; a surge in physical energy; clearer complexion; brighter, whiter eyes; enhanced alertness; emotional uplift; improved tissue and gum repair; and increased resistance to infections. Clay works on the entire organism. No part of the body is left untouched by its healing energies, he notes. "The eating of clay has been observed in [ native ] peoples and animals in all parts of the world since antiquity. Early writers described the widespread use of kanwa ( earth from a lick near Lake Chad ) for animals and humans in Nigeria. Long journeys were made to [ this ] lick to obtain a tribal supply of this earth, and it was then issued as rations to cattle and humans... learn more

Other Earth Cure: Fulvic Acids and Shilajit Fulvic Acid and Shilajit are involved in complex biochemical reactions in living plants and animals, which directly influence the very metabolic processes at the cellular level. Fulvic acid is a humic substance or extract. Humic substances are found in rich humus soil in trace amounts and are considered nature's own best medicine for plants, animals, humans, and the Earth itself. To the science of living cells, fulvic acids are vital in bringing substantial amounts of nutrients and minerals into water solution and delivering their living energies to the living cells. Fulvic acid assists every stage of cellular metabolism and is the most powerful, natural electrolyte known. It restores electrical balance to damaged cells, neutralizes toxins and can eliminate food poisoning within minutes. Shilajit in Sanskrit means "conqueror of mountains and destroyer of weakness". It comes from the rocks in the lower Himalayas and is the most important natural remedy of Ayurvedic medicine. The active principle of shilajit is fulvic acid. Traditionally considered a panacea and a strong kidney tonic, it increases the core energy responsible for your sexual and spiritual power, the same force that is withered by stress and anxiety. "There is hardly any curable disease which cannot be controlled or cured with the aid of Shilajit." - Famous Indian Vaid Charak (1st Century A.D. It is used by the indigenous system of medicine in India, Hakims and Vaids and traditional healers, in a great variety of diseases: genitourinary diseases, diabetes, chronic bronchitis, asthma, gall stones, jaundice, painful and bleeding piles, enlarged liver and spleen, fermentative dyspepsia, digestive disorders, worms, renal and bladder calculi, nervous debility, sexual neurasthenia, hysteria, anaemia and in bone fracture.

---

The Role of Glutathione in Health and Disease In People and Animals

Dr. Jimmy Gutman, MD : "Clinical evidence links low glutathione levels to the most common illnesses of our time as well as newly emerging diseases. Glutathione levels diminish as we age and many diseases normally associated with aging have been linked to glutathione deficiency." Low glutathione levels are linked to diseases such as Cancer, Multiple Sclerosis, AIDS, Alzheimer's, Parkinson's, Atherosclerosis, pregnancy complications, male infertility and Cataracts. A Glutathione deficiency can cause a lack of coordination, mental disorders, tremors, and difficulty maintaining balance. Glutathione is continuously defending our body against attacks from disease, toxins, poisons, viruses, pollutants, radiation and oxidative stress. Without Glutathione our liver would soon become overwhelmed withthe accumulation of toxins, resulting in organ failure and death. The level of Glutathione in our cells is predictive of how long we will live. more...

---


"Bee Pollen is often referred to as nature's most complete food, containing all of the 22 elements that the human body requires to function, provides you with 135 essential nutrients, a vast array of vitamins, minerals, amino acids and more. Human consumption of bee pollen is praised in the Bible, other religious books, and ancient Chinese and Egyptian texts. It has long been prescribed by traditional health practitioners-including the fathers of Western medicine Hippocrates, Pliny the Elder, and Pythagoras-for its healing properties. Bee pollen rejuvenates the body, stimulates organs and glands, enhances vitality, and brings about a longer life span. Bee pollen's ability to consistently and noticeably increase energy levels makes it a favorite substance among many world class athletes and those interested in sustaining and enhancing quality performance." Steve Schecter N.D.

---

Profound Life-Giving Properties of Marine Phytoplankton

Dr. Jerry Tennant, MD, from the Tennant Institute of Integrative Medicine, explains that the micronutrients and electrolytes in marine phytoplankton are exactly what human cell membranes need to carry out their metabolism. Not surprisingly, the composition of human plasma, or fluid surrounding cell membranes, is similar to that of sea water. For three billion years Marine Phytoplankton has supported virtually all living creatures in the Ocean. It contains a unique combination of life sustaining nutrients including; Omega 3 essential fatty acids (EPA and DHA), protein, chlorophyll, vitamins, minerals and trace elements. Overdependence on land-based food sources often lead to deficiencies in micronutrients and trace elements. Marine phytoplankton promotes and maintains optimum health by boosting and supporting all systems within the body. When the body is missing critical components, it is unable to maintain the balance of these systems, and malfunctions (disease) result. Scientific research indicates that Marine Phytoplankton may be the most important food on Planet Earth. It is nature's gift to assist us on our journey to optimal health and wellness through balanced nutrition. "The future of Nutrition is found in the ocean" - Jacques Cousteau more

---

Healing with Holy Thistle (Blessed Thistle) and Other Herbs

The use of blessed thistle commonly known as holy thistle (Carbenia benedicta) has been recorded as far back as the early sixteenth century for treating smallpox, fever, anorexia, dyspepsia, indigestion, constipation, and flatulence. Monks often grew Blessed Thistle as a cure for small pox. Historically, blessed thistle tea has been drunk for digestive problems, liver and gall bladder problems, headache prevention, respiratory ailments, memory improvement and external problems such as sores, boils and itchy skin. The plant gained the title "blessed" for its use in treating plague. Blessed thistle is also used as a strong but gentle liver tonic herb, promoting metabolic activities in the liver cells and toxin elimination. Especially noted as a tonic herb for women. Some individuals employ this herbs, as they would its cousin milk thistle, as a remedy for gallbladder and liver disorders. more

---

Salt Deficiency: the cause of many serious diseases
When organic, unrefined salt lack in your diet, weakness and sickness follow.
An abundance of the ingredients in unrefined real salt (not common table salt) are as synonymous with life today as they were a billion years ago before single cells appeared here. Lack of them is synonymous with birth defects, organ failure, decay, diseases, premature aging and death at a young age. more about real salt

---

A further look at healing with nature. Nature provides us with a simple, straightforward system for regaining and maintaining superb human health and beauty.

.


---

Therapeutic Fasting and Detoxification - Internal Cleansing - Optimum Health Through Natural Hygiene Detoxification is a normal body process of eliminating or neutralizing toxins through the colon, liver, kidneys, lungs, lymph and skin. Fasting is the world's most ancient and natural healing mechanism. Fasting triggers a truly wondrous cleansing process that reaches right down to each and every cell and tissue in the body. more

Detoxification for Optimum Health - Chemicals and Toxins Are The Primary Cause of Illness, Disease and Obesity Substances that are toxic to our bodies come at us from all directions: the air we breathe, the food we eat, the water we drink, the cleaning products we use, and the metabolic waste produced inside us. Toxins build-up in the body contribute to premature aging and chronic and degenerative diseases. Dr. Steve Nugent, the past president of the American Naturopathic Medical Association, reported recently that "in the typical American home there are more toxins inside the home than outside the home! Your cells actually contain over 400 new toxins that didn't even exist 45 years ago and we are losing the battle against toxins!" It's a fact. There are increasing amounts of toxins and chemical agents in the water we drink, the food we eat and the air we breathe - they all contribute to the breakdown in cellular communication and disease. more

The Incredible Healing Powers of Raw (Living) Foods and Juices - The fastest way to restore wellness is to stop putting into the body the things that have caused the physical problem to develop in the first place, and then give the body the nutrients it needs to repair and rebuild itself. The body is self-healing when the infraction is stopped and proper nutrients provided.

---


What Every Parent Should Know BEFORE Their Childen Are Vaccinated! Why are a growing number of parents and health care professionals around the world questioning vaccination? The controversy stems from the thousands of deaths and permanent disabilities attributed to vaccination annually, as well as the many published medical studies, government statistics, congressional testimonies, and other credible sources that directly contradict commonly held assumptions about vaccine safety and effectiveness.

Bart Classen, a Maryland physician, published data showing that diabetes rates rose significantly in New Zealand following a massive hepatitis B vaccine campaign in young children, and that diabetes rates also went up sharply in Finland after three new childhood vaccines were introduced.

More pictures of vaccine damage available to view at the

CDC website

In fall 1997, two influential professional magazines featured articles asking the question: Has the decrease of infectious diseases in childhood through the mass use of vaccines been replaced with an increase in chronic diseases such as diabetes and asthma? The Economist, a prestigious international magazine read by world leaders in government, business and public policy, and Science News, a magazine read by both health care professionals and the general public, explored the reported links between vaccines and chronic diseases in their November 22, 1997 issues.

This child died as a result of vaccines (CDC website)

Congressman is calling for criminal penalties for any government agency that knew about the dangers of thimerosal in vaccines and did nothing to protect American children. Congressman Dan Burton (R-Indiana) during Congressional Hearing: "You mean to tell me that since 1929, we've been using Thimerosal, and the only test that you know of is from 1929, and every one of those people had mennigitis, and they all died?" For nearly an hour, Burton repeatedly asked FDA and CDC officials what they knew and when they knew it. (Thimerosal contains a related mercury compound called ethyl mercury. Mercury is a toxic metal that can cause immune, sensory, neurological, motor, and behavioral dysfunctions.)
Vaccines: deception and tragedy
Shaken Baby Syndrome (SBS) or Vaccine-Induced Encephalitis?
Vaccines and Sudden Infant Death Syndrome (SIDS)
AUTISM: is there a vaccine connection?
Library - Books and Journals: Vaccine Controversy
Juvenile diabetes and vaccination: the connection
Can vaccines cause immune dysfunction resulting in allergies, asthma and anaphylaxis?

Homeopathy can be used successfully to prevent and treat smallpox, measles, whooping cough, chickenpox, and other ailments.

Would you allow big brother to enforce vaccinations on your kids? Government Enforced Vaccinations Vaccination Tracking Registry - Government programs that limit your choices -and your rights- in health care when it comes to mandatory vaccination. These mandates last for 40 or so years and they're impossible to repeal. Also, learn about Legal Requirements and Exemptions

Are Vaccines Damaging Our Pets?
Routine Vaccination: Is it really safe and effective? Most recently, an article appeared in the Journal of the American Veterinary Medical Association entitled "Are We Vaccinating Too Much?" Read about the comments of veterinarians who believe that vaccines are damaging our pets.
If you need assistance to find information click here to contact Shirley or call 323-522-4521 or 323-989-3372.
USE OF THIS SITE SIGNIFIES YOUR AGREEMENT TO THE DISCLAIMER
Home: ShirleysWellnessCafe.com (aka: MyWellnessHouse.com) is a free educational site site dedicated to promote holistic health for you, your family, and your animals.

Shirley was once a victim of the never-ending flow of propaganda from the medical establishment who wants to maintain a monopoly on the word "cure" and who wants us to believe that we have no control over our own health and that our only hope to get "well" is with drugs, surgery and radiation. You can read an account of Shirley's journey into health without drugs, surgery or radiation.


More at Shirley's Wellness Cafe:
Holistic Animal Health
Natural Health for Children
Natural Health for Women
Natural Health for Men
Steroids' Devastating Side Effects Natural alternative to steroids
Superbug Drug-Resistant Health Threat Natural Support of Immune Function
Arthritis Conditions - Natural Treatment
Eyesight Conditions - Natural Solutions
Diabetes Alternative Medicine
Health Issues: Consumer Alert!
Alternative Cancer Therapies
Gulf War Syndrome Causes and Illnesses
Chia Seeds: The Wonder Food with Healing Power
Antibiotic Resitance Crisis - The Prebiotics and Probiotic Revolution
The New Healing Science of Glyconutrients
What is Homeopathy?
Urine therapy: medically proven natural cure
Thyroid Disorder and the fluoride connection
Toxic Environment - Toxic Cosmetics
Detoxification for Optimum Health: Chemicals and toxins are the primary cause of disease and obesity
The Role of Glutathione in Health and Disease
Tonic Herbs for Longevity, Rejuvenation, Immunity
Raw Food and Juice Therapy
Therapeutic Fasting
Healing with Herbs and Other Natural Remedies
Water: the great healer
Myth of Osteoporosis - Protecting Your Bones
The acid-alkaline balance's impact on health
Clay Therapy - Our Earth, Our Cure
Bee Pollen: healing from the hives
Magnesium Medical Miracles
Marine plants to enhance health
Profound Life-Giving Properties of Marine Phytoplankton
The first natural stem cell enhancer
Guide to natural treatments for Fibromyalgia
Immune system: the body's defense department
Sunlight to restore health
Cayenne Pepper: the great healer
The acid-alkaline balance's impact on health
Allicin, The Heart of Garlic - Mother Nature's Defender
Wheatgrass juice: nectar of health and rejuvenation
Healing Earth: Fulvic Acid and Shilajit
A healing crisis: what is it?
Transfer Factor for people and animals
Overcoming stress naturally
Overcoming The Sugar Blues and Getting Off Prozac
Healing shingles/herpes zoster naturally and rapidly
Flaxseed Oil The Wonder Healer
Cholesterol Myth - Fats that Heal, Fats that Kill!
Salt Deficiency: the cause of many serious disease
Radiant, healthy skin: the natural way
Words Of Wisdom Follow Your Dreams!
Dangers of Modern Medicine: Iatrogenic Diseases
Healing asthma: a drugless approach
Alzheimer's Disease: There is Hope!
Healing eczema: a drugless approach
Healing psoriasis: a drugless approach
Parasites Infections: Symptoms and Natural Treatment (humans and pets)
Basic Healing Principles
AIDS/HIV/AZT: truth behind the propaganda
The bitter truth about nutrasweet
Canola oil: how toxic is it?
Bovine Growth Hormones in your milk
Beware of Genetically Engeneered Foods
Radiation Emergencies: Protecting The Thyroid Gland
Weight Loss: natural and healthy solutions
West Nile Virus - what the media won't tell you
Most Popular Natural Health Products Safe and Effective Remedies for People and Pets
About the author of this website


Doctors and parents expose how vaccines are crippling our children.
Dr. David Ayoub, M.D. lectures on Vaccines, Mercury, Autism and other disease
Vaccines: deception and tragedy
Vaccines and Sudden Infant Death Syndrome (SIDS)
Shaken Baby Syndrome or Vaccine-Induced Encephalitis?
Misdiagnosed Shaken Baby Syndrome: A Criminal Consequence of Vaccine Injury
AUTISM: is there a vaccine connection?
Criminal Consequence of Vaccine Injury
Anthrax Vaccine Facts and Gulf War Syndrome
Government Enforced Vaccinations: Vaccination Tracking Registry
How To Legally Avoid Unwanted Immunizations Of All Kinds
Tamiflu, Flu Vaccine: Shocking Discovery
Animals: chronic dis-ease caused by vaccines
Nosodes: alternative to conventional vaccines
Library: Vaccine Controversy books

Holistic Children's Health :
Holistic Pediatrics (general)
Nutrition for Babies and Children
Attachment Parenting


Ear infections: alternative to tubes and antibiotics
Pshychiatry - betraying and drugging children for profit
Childhood vaccinations: are they really safe and effective?
Sudden Infant Death Syndrome: astonishing facts
Autism: is there a vaccine connection?
The Circumcision Decision: what I wish I had known...
Understanding your baby's needs
Natural Birth and Home Birth
Ritalin Free Kids: Helping Children, Not Drugging Them
Homeopathy for Children and Infants
Forced Drugging of Children Parents facing jail over compulsory drug orders.
No longer blind: the story of Shirley's baby born blind and brain-injured

Holistic Animal health
Do You Really Know What's In Your Pet's Food? by Dr. Jane Bicks DVM
Why RAW food?
Food Unfit For Pets
All Natural Healthy Pet Food
Animal Nutritional Therapy
Natural Animal Health
Homeopathy for animals
Renal Failure - Urinary Tract condition
Animals Messengers of Love and Wisdom
Pet Allergies, skin problems, obsessive biting self, chewing paws
Rearing healthy pups and kittens
Saving Shasta's life: a holistic approach
Sample RAW pet food recipes
Toxic environment and your pet's illness
Alternative to antibiotics
Testimonials of amazing animal healing.
Preventing and Healing Animal Cancer without drugs or surgery
Animal emotional and behavioral challenges
Holistic Health for Horses
Feline Holistic Health
Natural diet for pet birds
Vaccinosis: chronic dis-ease caused by vaccines
Nosodes: alternative to conventional vaccines
List of holisitic veterinarians
Managing flea bites and hotspots naturally
Improving your animal's health with kelp
Books and video: holistic animal health
Training Shasta for personal protection
Non-toxic health products and supplies for your pets

---

Dangerous Side Effects or Flu Vaccine, H1N1, and Tamiflu Drug NFL cheerleader suffers brain damage after getting flu shot (watch the video). Medical doctors warning about dangerous side effects of flu vaccine and flu drug. more...





The Truth About the Drug Companies : How They Deceive Us and What to Do About It "The medical establishment works closely with the drug multinationals whose main objective is profits, and whose worst nightmare would be an epidemic of good health. Lots of drugs MUST be sold. In order to achieve this, anything goes: lies, fraud, and kickbacks. Doctors are the principal salespeople of the drug companies. " Guylaine Lanctot, M.D.









AIDS/HIV/AZT: truth behind the propaganda







Dr. Jimmy Gutman, M.D - "Clinical evidence links low glutathione levels to the most common illnesses of our time as well as newly emerging diseases. Glutathione levels diminish as we age and many diseases normally associated with aging have been linked to glutathione deficiency."
Dr. Allan Somersall M.D - "To raise glutathione levels is to reduce premature oxidation, to quench destructive free radicals and help detoxify the poisons inside each cell when it needs to. Only Immunocal is clinically proven to do that in a safe, effective and convenient way." Learn more...





Do you have a question or need guidance? click here to contact Shirley






MagnesiumTherapy Magnesium helps maintain normal muscle and nerve function, keeps heart rhythm steady, and bones strong. Dr. Sidney Baker - "Magnesium deficiency can affect virtually every organ system of the body. With regard to skeletal muscle, one may experience twitches, cramps, muscle tension, muscle soreness, including back aches, neck pain, tension headaches and jaw joint (TMJ) dysfunction." more







Natural Stem Cell Enhancers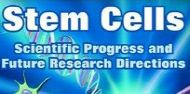 The first natural plant-based stem cell enhancers have shown to trigger the release of millions of adult stem cells from the bone marrow very quickly. These stem cells can then migrate and attach to any cells, tissue, bone, muscle, cartilage, organ anywhere in the body needing repair. Learn more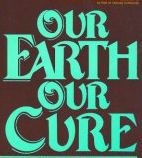 The Native Americans call it "Ee-Wah-Kee" meaning "The-Mud-That-Heals". In addition to the role it plays as a potent detoxifier, therapeutic clay has also been used extensively in the treatment of pain, open wounds, colitis, diarrhea, hemorrhoids, stomach ulcers, intestinal problems, acne, anemia, and a variety of other health issues. more


---
Raising Public Awareness
Most modern maladies are caused by prolonged exposure to a combination of negative lifestyles and toxic environmental factors, including junk food and malnutrition, pesticides, antibiotics, microwaves, chemical pollution of food, water and air, lack of exercise and chronic stress. These factors are further aggravated by the failure of modern medicine to recognize them as agents of dis-"ease" and death and the consequent failure to take preventative measures against them. more





Possible Causes of Mysterious, Massive Death of Bees
Albert Einstein said: "If the bee disappeared off the surface of the globe, then man would only have four years left to live."







Teas Are One of The Most Effective Ways to Benefit from Nature's Healing Herbs
Teas can help fight depression and anxiety, heal skin conditions and gastrointestinal disorders, regulate hormone imbalances, improve your sex life, prevent illness, and help you heal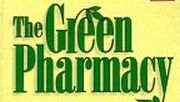 faster.Many diseases and conditions for which we turn to modern medicine can also be treated naturally with healing herbs. These treatments can be safer, less expensive and possibly even more effective than traditional methods. Dr. Myklebust, MD: "Teas are rich in antioxidants called polyphenols which are plant chemicals that may help prevent cancer, heart disease, and other diseases" More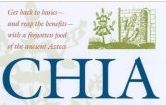 Chia Seeds: The "Aztec" Wonder Food with Healing Power. The ancient Aztec civilization used Chia seed to provide them with radiant health, endurance, and boundless energy.










Shirley's Wellness Cafe's recommended natural health products.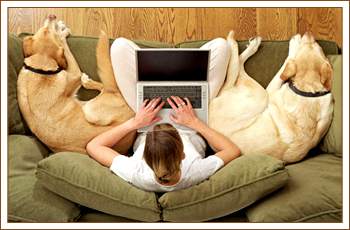 Home-base Income opportunity
Share with others nature's gifts that assists us on our journey to optimal health and wellness.